Vietnam PM Issues Stay-at-Home Order for Danang, VnExpress Reports
Prime Minister Nguyen Xuan Phuc issued a stay-at-home order for parts of Danang after authorities over the weekend reported the nation's first local novel coronavirus cases in more than three months tied to the coastal city, VnExpress news website reported, citing information from Phuc's virtual meeting with city leaders.
The areas under the stay-at-home order are around three hospitals that treated virus patients and have been locked down, the news website said.
People in the city should avoid gathering in a crowd, according to a statement on the government's website that cited Phuc.
Residents of the coastal city are urged to suspend "non-urgent activities" while public transportation is halted except for the transporting of materials for production, workers, experts, and people ordered into quarantine, according to the statement. Operations of private vehicles will be restricted and festivals, religious ceremonies and operations of beauty spas, bars, massage parlors and dancing halls are temporarily suspended.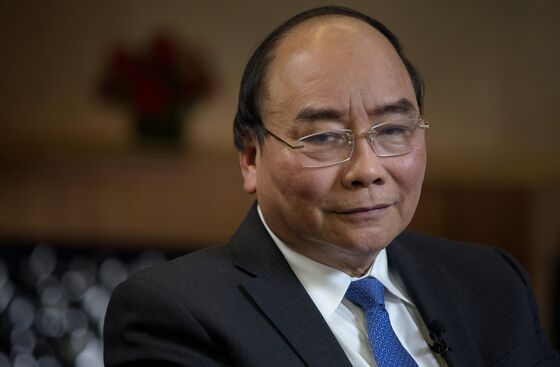 Officials over the weekend reported four Vietnamese citizens had contracted the virus. Danang's authorities locked down two hospitals where two victims visited and ordered their patients, medical staff, caregivers and family members -- about 7,000 people in total -- to be quarantined for 14 days, local media reported. A third city hospital will be locked down, VnExpress reported.
Danang has 12 other suspected virus cases and about 10,000 people in the city need to be tested, according to VnExpress, which cited Huynh Duc Tho, chairman of Danang's People Committee.