Venezuela Draws Condemnation Over Opposition Councilman's Death
(Bloomberg) -- The sudden death of an opposition councilman has led to international condemnation of the Venezuelan government, which had him under police custody.
The U.S. was the latest to join a chorus of criticism. The White House condemned the administration of President Nicolas Maduro for its treatment of so-called political prisoners and promised to ratchet up pressure for alleged rights abuses. "The Trump Administration will continue to increase pressure on the Maduro regime and its insiders until democracy is restored in Venezuela," according to a statement on Wednesday.
Councilman Fernando Alban died on Monday while being interrogated by Venezuela's intelligence police for his alleged role in a foiled August plot to assassinate Maduro with explosive drones. His abrupt death has drawn widespread outcry from regional governments and political opponents who suspect torture or foul play. Venezuelan authorities deny these charges and counter that Alban took his own life during questioning.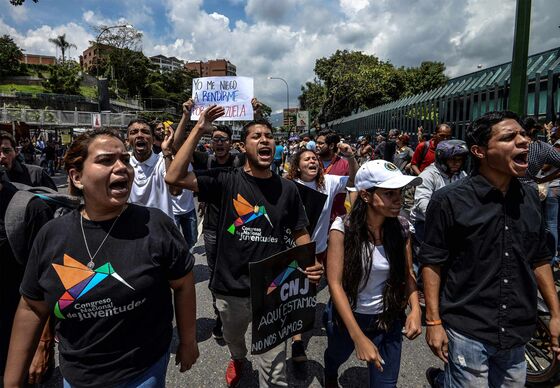 Venezuela's Chief Prosecutor Tarek William Saab labeled claims of torture a "rotten lie" on Wednesday and insisted the prisoner died when "he ran towards a panoramic window" and "threw himself into the void" from the 10th story of the intelligence police headquarters in Caracas.
Already Brazil, the European Union and United Nations rebuked Venezuela's leftist government over Alban's death. There needs to be an "independent, transparent investigation to clarify the circumstances," Ravina Shamdasani, a spokesperson for the UN's High Commission for Human Rights, said in a statement on Tuesday.