Vaccine Gaps, Hiring Goals Lead Concerns: Equality Summit Update
(Bloomberg) -- A year into the global pandemic, key decision-makers at Bloomberg's Equality Summit painted a sober picture of how the virus has compounded inequality, and reinforced that efforts to narrow the gaps remain a work in progress.
Among the concerns is that the hoarding of vaccines by rich nations threatens the World Health Organization's goal of getting 2 billion doses to poorer countries by the end of the year, according to the head of the world's largest vaccine maker. On the corporate front, companies are still working on hiring policies that will help their workforces reflect the diversity of the U.S. And the shooting deaths of Asian women in Atlanta this week brought fresh focus to the rise in violence against Asian Americans.
(All times are New York.)
Facebook Offers Sexual Assault Victims Paid Leave (2 p.m.)
Facebook Chief Operating Officer Sheryl Sandberg said the social-media company is extending its paid leave policy to workers who are the victims of sexual assault and domestic abuse, at a time when violence in homes is on the rise.
All employees globally will be able to take as many as 20 paid days off if they or a relative has been the victim of a crime. Previously, only workers in the U.S. were allowed to take unpaid leave, and only if they were the victim. Sandberg delved into the new policy on a panel at the Bloomberg Equality Summit Wednesday, where she spoke alongside Maxine Williams, Facebook's chief diversity officer.
Lululemon CEO Says Words Matter on Inclusion (1 p.m.)
Lululemon Athletica Inc. Chief Executive Officer Calvin McDonald said he had to make his "own journey" -- and recognize the power of words -- to become comfortable discussing race and inequality in a way that helped fuel broader discussion at the yogawear maker.

One issue that emerged was the unintended consequence of words, McDonald told Lisa Abramowicz in an Equality Summit interview. Lululemon routinely used the terms "culture fit" when hiring workers or managing business. It turned out that could lead at times to creating an insular culture and less diversity in recruiting, he said.
"There are challenges inside our business; there are areas which even with the intent that we had, we needed to change what we were doing in order to really embrace inclusive culture at Lululemon," McDonald said.
Gates Says Government Is Key to Changing World (1 p.m.)
Governments, rather than billionaire donors, will be the main driver of change as the world faces fresh challenges like the pandemic, according to Gates Foundation co-chair Melinda Gates.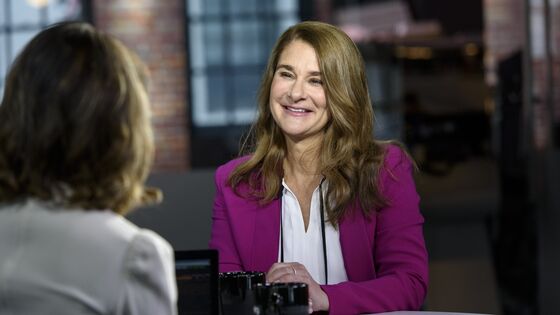 While philanthropic initiatives can take risks and do important work, "ultimately it's always up to government to scale up these innovations, to create this change," said Gates, who runs the foundation with her husband, Microsoft Corp. co-founder Bill Gates. She spoke with Emily Chang during the Bloomberg Equality Summit.
Gates cited vaccine development and distribution as an example of the importance of the government's role in the response. Wealthy individuals and philanthropic organizations can help during the initial stages, but vaccinating billions of people requires government action, she said.
Queen Rania Urges 'Radical Change' to Fight Extreme Poverty (12:10 p.m.)
Jordan's Queen Rania urged "radical change" to fight extreme poverty, which has risen globally for the first time in two decades as the pandemic exacerbated inequality.

The crisis has underscored the interconnectedness of the world, but also the unequal ways different groups have been affected, the Queen told Francine Lacqua during Bloomberg's Equality Summit.

She advocated for more workplace flexibility and paid leave to help elevate women, as well as for more investment in infrastructure that would help with children's remote learning. The pandemic has worsened the education gap for developing countries, as areas such as the Middle East saw about 40% of children cut off from education, she said.
Anti-Asian Violence Has Long History in U.S., Uber Official Says (11:30 a.m.)
The rise of violence against Asian-Americans during the pandemic is part of a long history of U.S. discrimination against the group, said Bo Young Lee, chief diversity and inclusion officer at Uber Technologies Inc.
"The history is not just 20 years old or 30 or 40 years old, but it goes way back to the 19th century, where the U.S. passed the Chinese Exclusion Act in 1885, because of what was then the hysteria of the yellow peril," she said on a panel at the Bloomberg Equality Summit. The discussion had been taped before a spate of shootings at Asian massage parlors in the Atlanta area, in which at least eight people were killed.
From March to December 2020, there were more than 3,000 instances of verbal harassment, physical assault, and civil-rights violations directed toward Asian Americans, said Cynthia Choi, co-founder of Stop AAPI Hate, an organization that tracks acts of racism against the ethnic group.
Visa Looks to Up Its Game on Diversity (11 a.m.)
Visa Inc. has tried to "up our game" on diversity in the past year, hiring a new chief diversity officer and focusing on female-owned businesses, said Chief Executive Officer Al Kelly.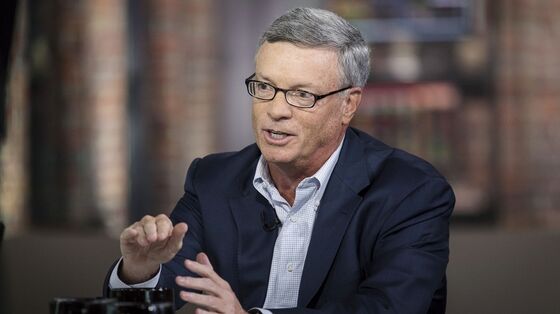 "Women have a really hard time getting access to capital," Kelly told Caroline Hyde at the Bloomberg Equality Summit. "It's a big problem in most of the world, and we want to try to do our part to help get them access to capital."
Kelly also said he expects consumers will be ready to travel again by the end of the year as restrictions around the pandemic ease. That's good news for Visa: Spending with travel and entertainment companies, as well as cross-border transactions on the company's cards, typically carries a higher fee.
Women Need Corporate Role Models, Harrison Says (10:45 a.m.)
Women coming up in the business world today "expect to see role models" above them on the corporate ladder, said Marianne Harrison, CEO of John Hancock, the U.S. division of Manulife Financial Corp.
They should also be able to see that they can maintain their careers while having families -- and not have to choose between the two, she said Wednesday on a panel at the Bloomberg Equality Summit.
"Being at the top is an opportunity for women to see what the possibilities are," said Harrison, who's been in her current role since 2017.
And to set diversity targets, she said, companies should ask their employees how they identify -- something that can be uncomfortable for firms to do, and requires communicating why the information is important for reaching representation goals. "If you're measuring these things, they tend to happen much more readily," Harrison said.
Vaccine Hesitancy Poses Threat to Equity, Butler Says (10 a.m.)
Officials need to take an educational approach to fight vaccine hesitancy, a key challenge when it comes to equitable distribution of vaccines, said U.K. member of parliament Dawn Butler.

Butler represents the London borough of Brent Central, and at one point in the pandemic, her neighborhood was losing a dozen people every day. Those fearful of the vaccine aren't "anti-vaxxers," but instead people who base their mistrust on how they have been historically neglected by the medical-care system, Butler said on a panel at the Bloomberg Equality Summit.

Building trust in communities is "almost like hand-to-hand combat," said co-panelist Dr. Keith Churchwell, president of Yale New Haven Hospital in New Haven, Connecticut. Churchwell and Butler said making the vaccine available more directly through churches and schools should help improve adoption, and that officials need to do a better job of explaining the risks and the benefits.
Vaccine Nationalism Threatens Distribution, Poonawalla Says (9:10 a.m.)
Vaccine nationalism is complicating the equitable distribution of Covid-19 treatments and may harm efforts to deliver 2 billion doses to poorer and middle-income nations by year-end, says Adar Poonawalla, head of the world's largest vaccine maker.
Poonawalla's Serum Institute of India Ltd. is working with Covax, the program designed to deploy shots equitably around the world. That program has distributed vaccines to about 50 countries so far, but some nations, frustrated by the slow pace, are starting to make their own deals on the side with other vaccine suppliers, he told Haslinda Amin at the Bloomberg Equality Summit.
"Some countries are wanting to pay, or willing to pay, to skip the queue, and we're trying to educate and convince everybody that we should just be a little more patient and let Covax do its job," Poonawalla said. Reaching the World Health Organization's 2 billion target could "spill over by a few months."
The Serum Institute of India is under contract to produce the coronavirus vaccine developed by AstraZeneca Plc and the University of Oxford. A Bloomberg social media poll found that while 51% of people think there should be a balance in distributing the virus between rich and poor nations, a sizable minority (42%) say nations should prioritize their own citizens.