Fallen King of Cable TV Bets That Live Sports Can Stem Decline
(Bloomberg) -- Once an icon of cable TV's money-minting powers, USA Network today symbolizes the industry's long slide in the face of relentless cord cutting. Now, it's becoming a crucial test of how much more cash can be wrung from the declining pay-TV business.
The network's owner, Comcast Corp.'s NBCUniversal, unveiled a plan in late January to reverse slumping audience ratings at USA, once the most-watched cable channel in prime time. With many new shows heading to NBCUniversal's new streaming service, Peacock, management is pulling hockey, soccer and auto racing from the faltering NBCSN sports channel and handing that programming to USA.
The goal is to give the network enough firepower to survive a looming consolidation in the cable industry, by combining live sports, which remain a key draw for pay-TV viewers, with longtime USA staples like wrestling, broadcast reruns and some original series.
"This will make USA Network an extraordinarily powerful platform in the media marketplace, and gives our sports programming a significant audience boost," NBC Sports Group Chairman Pete Bevacqua said in a statement at the time.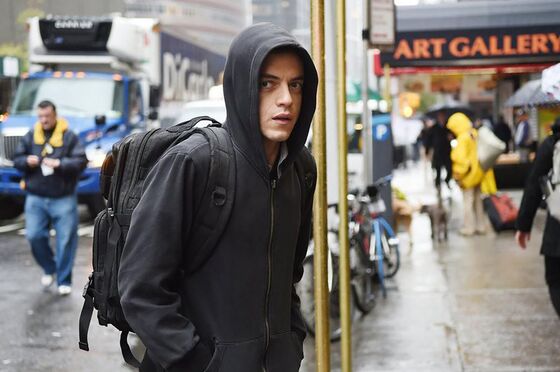 As part of the plan, executives will shut down NBCSN, sending a clear message about the future of cable TV: fewer channels, with the remaining ones filled with what people still watch live — like sports and news — while new dramas and comedies increasingly go to streaming. If all goes according to plan, people familiar with the matter say, NBCUniversal will be able to charge pay-TV operators more for USA, its most-profitable cable channel, and counter the loss of revenue from NBCSN.
More consolidation is almost certain to follow —  at Comcast and competing network owners like AT&T Inc.'s WarnerMedia, Walt Disney Co. and ViacomCBS Inc., which are all steering programming dollars into streaming. Besides USA, NBCUniversal operates Bravo, E!, Syfy and other channels.
"What a lot of these companies are trying to do is go lean and mean," said Geetha Ranganathan, an analyst at Bloomberg Intelligence. "The idea is to identify your strongest-performing asset and make it as strong as you possibly can." 
All together, pay-TV and broadcast networks contributed $21 billion in revenue last year to Comcast, a cable and internet provider with $103.6 billion in annual sales. But the cable business is melting away with the industry's vanishing subscribers. Since 2017, USA's prime-time audience in the age group targeted by advertisers has been cut roughly in half, according to Nielsen, though it's still in the top five among its entertainment peers. Subscribers are down 14% to 85.6 million from 99 million in 2013, according to Nielsen.
Cable channels have two main revenue sources: advertising and fees from cable- and satellite-TV providers. By bundling more popular channels like USA with less-watched ones, media companies have gotten paid for programming regardless of its viewership.
Over the next two years, NBCUniversal will negotiate new deals with several key pay-TV providers. With more sports on USA, it plans to press for higher fees, according to the people, who asked not to be identified discussing internal deliberations. Right now, USA charges cable and satellite services a monthly fee of $1.65 per subscriber;  NBCSN charged 42 cents and may have struggled to demand more given its low ratings.
USA has a long history with sports. The channel launched in 1977 as the Madison Square Garden Sports Network before rebranding as USA. It has aired baseball, football, boxing, golf and tennis. It's currently home to World Wrestling Entertainment Inc.'s "Raw."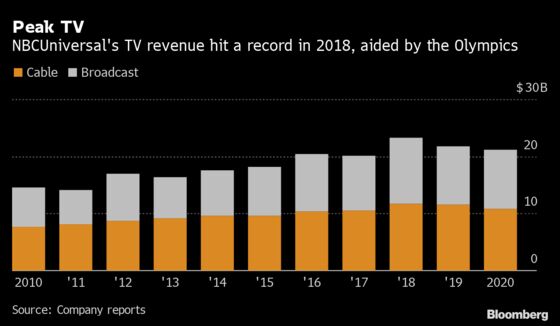 But it will be tough to get an extra dime out of cable-TV providers. They are pushing back against higher rates for channels — moving them to less popular tiers or dropping them entirely — to protect what profit remains in the TV business. Internet service has become their profit engine, and the place where young viewers get much of their entertainment.
"Sports won't solve what ails these networks," said Michael Nathanson, an analyst at MoffettNathanson LLC. "The core concept of tune-in entertainment on linear networks is no longer attractive to younger consumers. So their reach is falling."
USA's competitors, the AT&T-owned TNT and TBS, are also seeing viewership fall even though they're home to major sports like basketball and baseball, Nathanson said.
The changes at USA were made with upcoming sports-rights negotiations in mind, according to one person. The company, for example, pays the NHL about $200 million per season in a deal that's up at the end of this season. The league is reportedly seeking a big increase in payments.
Because USA doesn't rely entirely on sports, as NBCSN did, management could have more negotiating leverage with the leagues. With USA, NBCUniversal can also offer the leagues reach into far more homes.
For years, cable channels tried to create brands that stood out in the TV bundle. USA adopted several slogans, such as "Characters Welcome" — a reference to a stable of shows with relatable, quirky roles. Once known mostly as a place to watch reruns of "Law & Order," the network joined the wave of outlets producing edgy, scripted dramas. Five years ago, USA was getting critical acclaim for "Mr. Robot," a hit show about a computer hacker starring Rami Malek. Before the pandemic, USA aired about a dozen original series, including the reality show "Temptation Island" and the crime anthology "The Sinner."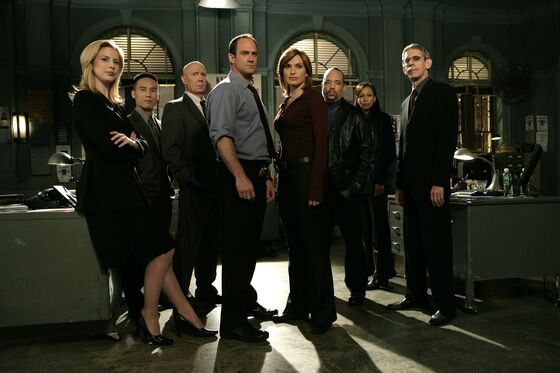 Last year, though, NBCUniversal restructured for the streaming era, leading to many job cuts. And since the start of last year, the company has commissioned dozens of new shows for Peacock and only a few for USA, according to Ampere Analysis, which tracks television distribution and production.
"In essence, we've done away with the concept of creating a piece of work for a specific network," Comcast Chief Executive Officer Brian Roberts said on an October earnings call. 
USA is already sharing more shows with NBCUniversal's other channels.  For example, USA, Bravo and E! all air the reality show "Chrisley Knows Best." Reruns of the comedy "Modern Family" are available on USA, E! and Peacock. A spinoff of Netflix's hit documentary "Tiger King," titled "Joe Exotic," will run on NBC, USA and Peacock. 
Sharing across cable networks can help NBCUniversal bring more viewers to certain shows and restrain costs. But the strategy may lead cable providers to question why they pay for each channel if the same shows air on multiple networks. Those same cable providers will soon be asked to pay more for the sports-focused USA Network.
For viewers who stick with the cable bundle, the future will have fewer channels and fewer choices. But for programmers like NBCUniversal, it's crucial to act now rather than wait. Before shutting down NBCSN, the company also turned out the lights on channels like Esquire Network, Chiller and G4.