Universal Faces Second Animal-Film Bomb in Weeks with 'Dolittle'
(Bloomberg) -- Computer-generated creatures continue to torment Comcast Corp.'s Universal Pictures.
"Dolittle," a $175 million film based on the 1920s book series about a physician who can talk to animals, is expected to flop in its opening weekend. It's the second Universal film in weeks with CGI animals that's been greeted with scathing reviews and weak sales prospects: The lambasted "Cats" bombed in December.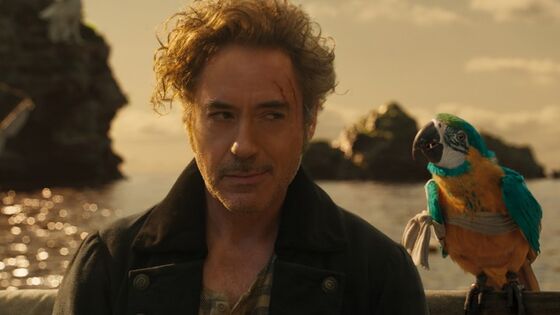 "You need good reviews for family films," said Jeff Bock, an analyst at Exhibitor Relations. "These aren't even mediocre."
Only 17% of reviews for "Dolittle" tracked by Rotten Tomatoes have been positive. That's slightly worse than the 20% approval rating for "Cats," which was slammed for its creepy-looking characters and nonsensical story. "Cats" reportedly lost at least $70 million.
As with "Cats," reviewers didn't hold back on "Dolittle."
"'Dolittle' is a not a film," said Scott Tobias, a critic for NPR. "'Dolittle' is a crime scene in need of forensic analysis. Something happened here. Something terrible. Something inexplicable."
The film follows Dr. John Dolittle, played by Robert Downey Jr., a Victorian-era doctor and veterinarian who lives in a manor with high walls and only talks to an emu, monkey and other animals. He's called on to help the queen, who has become ill, and must travel to an island to find a cure.
"Dolittle" may only generate $16.9 million in ticket sales its opening weekend, putting it in third place behind "Bad Boys for Life" and "1917," according to Box Office Pro estimates. A silver lining for Universal: "1917" has been a hit, won best drama at the Golden Globes and will compete for best picture at the Oscars on Feb. 9.
The dim outlook for "Dolittle" comes despite the star power of Downey, who helped turn Walt Disney Co.'s "Avengers: Endgame" into the highest-grossing movie of all time last year. "Dolittle" was directed by Stephen Gaghan, an Oscar winner in 2001 for the "Traffic" screenplay.