UK Finance CEO Resigns After Calling Staveley Firm 'Scum Bags'
(Bloomberg) -- Stephen Jones resigned as head of a U.K. finance industry group after "inappropriate" comments he made as a Barclays Plc banker came to light during a 1.6 billion pound ($2 billion) trial being brought by financier Amanda Staveley.
Staveley, who runs PCP Capital Partners, claims Barclays cheated her out of profits she says she should have earned by bringing investors into the 2008 deals that helped save the lender.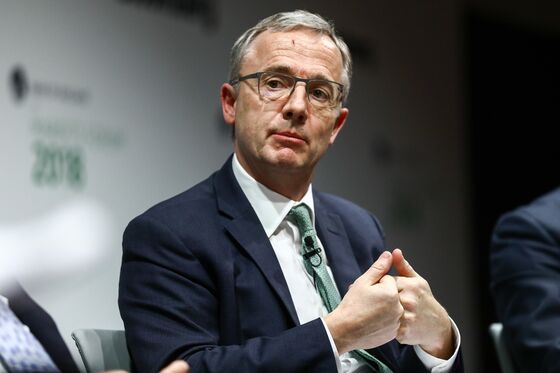 Jones, who resigned from UK Finance on Tuesday, was a managing director at Barclays Capital when he called PCP "f*ckers" and a "bunch of scum bags" in a phone call to a colleague in October 2008, according to Staveley's first witness statement. He also accused PCP of "front running the market" and described the firm as a "consortium led by Sheikh Mansour," in reference to Sheikh Mansour bin Zayed Al Nahyan, a billionaire member of Abu Dhabi's royal family.
"I have apologized to Ms. Staveley and to my colleagues for the comments made in 2008 and feel at this time it is right I step down from my role at UK Finance," Jones said in an emailed statement.
Contents of a phone call between Jones and David Mellor, former Conservative member of parliament under Prime Minister John Major, were redacted from the witness statement. Jones also made "thoroughly unpleasant comments" about Staveley to another co-worker, according to PCP. Those comments are yet to be made public.
Bob Wigley, chairman of UK Finance, which represents 250 firms across the industry, described the comments as "inappropriate" and said they "do not meet the standards expected of leaders in our industry."