UBS Sees 11-Fold Surge in Net New Money From Latin America
(Bloomberg) -- UBS Group AG said net new money from Latin American individuals surged 11-fold in the first four months of 2020 as clients moved assets in a "flight to quality" spurred by the coronavirus pandemic.
The gains are helping the Swiss bank make progress on its goal of taking the No. 1 spot from JPMorgan Chase & Co. in wealth under management in Latin America, according to Sylvia Coutinho, head of that business for UBS in the region.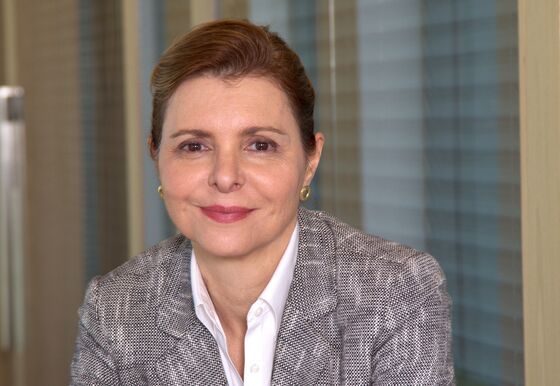 "The crisis has shown the resilience of our strategies and made individuals separate the wheat from the chaff," Coutinho said in an interview.
Competition for wealthy clients has been intensifying, especially among local firms. XP Inc. has been hiring for the business, including former Goldman Sachs Group Inc.'s Brazil chief, Paulo Leme, while lending more to wealthy clients as a way to convince them to move money to the company's platforms. Itau Unibanco Holding SA has adopted a similar strategy, with its volume in stand-by letters of credit to rich clients more than doubling from a year ago.
Coutinho said UBS is also ready to add new talent, and isn't ruling out acquisitions and partnerships to gain market share.
UBS doesn't disclose publicly how much wealth under management it has from individuals in the region, but in a presentation to investors last year it said the figure was 108 billion Swiss francs ($114 billion). JPMorgan has $140 billion, according to the New York-based bank.
UBS has 1,200 employees dedicated to 35,000 Latin American private-banking clients, including 570 wealth advisers. It has U.S.-based booking centers for the region in New York, Miami, Houston, San Diego and Coral Gables, Florida, and internationally in Zurich, Geneva, Hamburg, and London.
"The U.S. presence is important and differentiates us from many competitors because, since the tax-amnesty programs in Latin America, it became by far the most important offshore booking center for Latin American clients," Coutinho said, adding that some nations have more than 70% of their individuals' wealth invested abroad.
About $200 billion of wealth was unlocked in the past decade after governments in Argentina, Brazil, Colombia, Mexico and Chile allowed citizens to report undeclared assets held outside their home countries, imposing only minimal fines and adding new tax incentives.
As part of its growth in the region, UBS hired Eliza Pepper as head of advisory and wealth-planning solutions in Latin America, based in New York and reporting to Coutinho. Pepper was formerly chief investment officer at XP Advisory U.S., and chair of its global asset-allocation committee. She previously worked at Citigroup Private Bank.
UBS created a wealth-management unit dedicated to Latin America in January 2018, and there's room for more integration, Coutinho said. UBS purchased Brazil's Consenso Investimentos Ltda., the nation's biggest independent family office, in 2017. Brazilian individuals book most of their assets locally.
In November, UBS announced an agreement with Banco do Brasil SA to create a partnership for investment banking and institutional-brokerage business in South America. The venture, which still needs approval from Brazil's central bank, will operate in Brazil, Argentina, Chile, Paraguay, Peru and Uruguay.
"This partnership will help us to get closer to top entrepreneurs in the region, and that will help us grow further," Coutinho said.