U.S. Mortgage Rates Slip to Lowest Level in Almost Three Months
(Bloomberg) -- Mortgage rates in the U.S. dipped to the lowest level in almost three months.
The average for a 30-year loan was 2.96%, down from 2.98% last week and the lowest since Feb. 18, Freddie Mac data showed Thursday.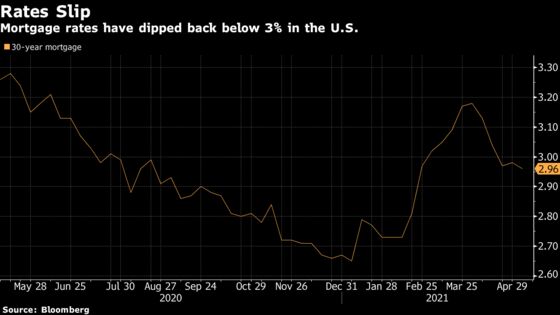 Lower borrowing costs have fueled the pandemic housing market, increasing buying power for Americans looking for properties in the suburbs. Still, a shortage of available homes has driven up prices across the U.S.
Mortgage rates, which hit a record low of 2.65% in early January, had climbed above 3% this year amid optimism about an economic rebound. The dip to 2.96% was the fourth drop in five weeks.