Mortgage Rates in U.S. Slip to 3.09% for First Drop in Four Weeks
(Bloomberg) -- Mortgage rates in the U.S. dipped for the first time in a month.
The average for a 30-year loan was 3.09%, down from 3.14% last week, Freddie Mac said in a statement Thursday.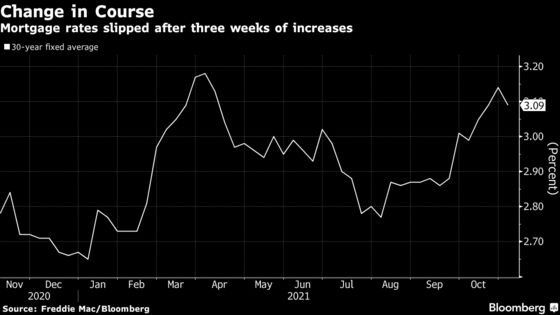 Borrowing costs had ticked up in recent weeks, buoyed by the expectation that the Federal Reserve will scale back its bond purchases. 
The U.S. housing market has been fueled by lower mortgage rates, which plunged in 2020 and have been historically low for well over year. Higher costs for borrowers could threaten the rally, cutting into purchasing power in a market that has been starved of affordable inventory.