U.S. Insiders Dump $10 Billion of Stock in Cautionary Signal
(Bloomberg) -- Think the rally in U.S. stocks might be about to end? Corporate insiders apparently do.
Executives sold more than $10 billion worth of their stock holdings in August. That's the most since November, according to data from TrimTabs Investment Research.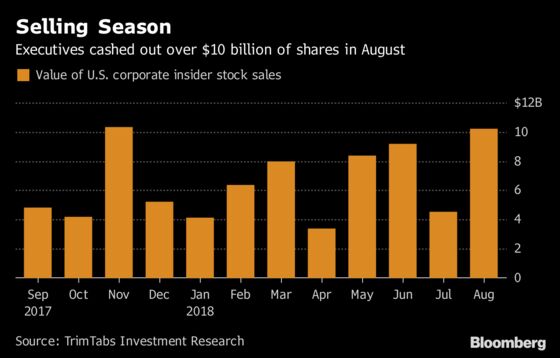 "One cautionary sign for U.S. stocks is that corporate insiders have accelerated their selling of U.S. equities," said Winston Chua, an analyst at TrimTabs. "They've dedicated record amounts of shareholder money to buybacks but aren't doing the same with their own which suggests that companies aren't buying stocks because they're cheap."