U.S. Dropped From Abu Dhabi Travel Green List as Cases Spike
(Bloomberg) -- The United States has been removed from Abu Dhabi's green list, meaning travelers from the country will now need to quarantine on arrival in the Middle Eastern city.
The oil-rich capital of the United Arab Emirates updated the list to remove five other countries, including Austria, Israel, Italy, Maldives and Armenia, The National newspaper reported. The new rules come into effect from 2 p.m. local time on Wednesday.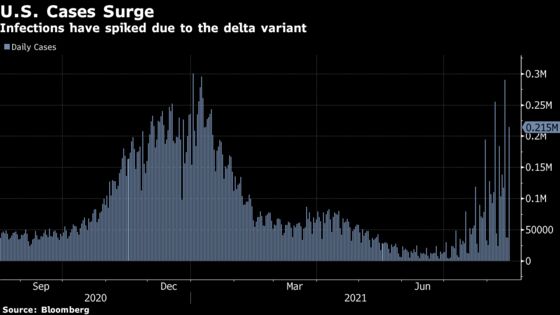 Abu Dhabi's move to remove the U.S. comes as cases there surge again with the arrival of the delta variant, which has spread primarily among the un-vaccinated.