U.S. Abortions Dropped to Lowest in at Least a Decade, CDC Says
(Bloomberg) -- The number of U.S. abortions declined in 2015, falling 2 percent from a year earlier to 638,169, the lowest in at least a decade, according to data from the Centers for Disease Control and Prevention.
The abortion ratio for 2015 declined to 188 abortions per 1,000 live births from 233 a decade earlier.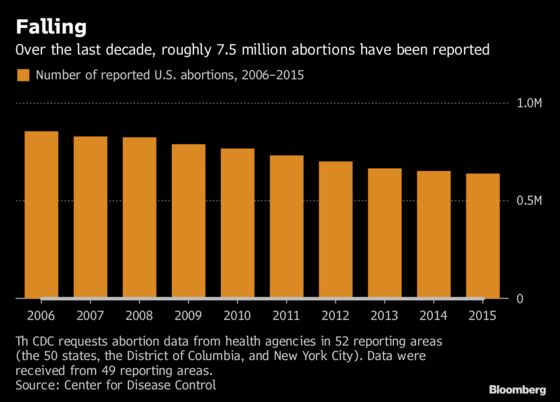 Roughly 7.5 million abortions were reported from 2006 to 2015. From 1985 to 2015, about 31 million abortions were reported. The CDC has tracked data on legally induced abortions since 1969. The latest data are based on 49 reporting areas. California, Maryland, and New Hampshire aren't included.