U.K. Treasury Adds Two Women to BOE's Financial Policy Committee
(Bloomberg) -- Colette Bowe and Jayne-Anne Gadhia are set to join the Bank of England's Financial Policy Committee, the U.K. Treasury said Thursday.
The women will join the panel, tasked with ensuring financial stability, later this year. The central bank has been criticized for a lack of gender diversity, particularly in its most senior ranks and in policy making positions. Last year, members of a Parliament committee that scrutinizes the work of the Treasury and BOE said that they were concerned about a lack of diversity.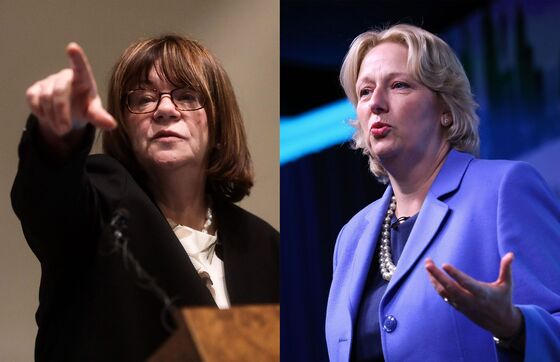 Bowe is the current chairman of the Banking Standards Board. She has "led the way in developing and embedding better standards of conduct across the banking sector," BOE Governor Mark Carney said in a statement.
Gadhia was chief executive officer of Virgin Money until last year and also led the government's review into equality and inclusion in financial services. She has "championed the transformative impact of adopting new technologies and of greater diversity," Carney said.
Five women and three men were shortlisted for the positions, the Treasury said.
The new members will replace Richard Sharp and Martin Taylor, who are set to step down at the end of the first and second quarters of this year respectively. They will both serve three-year terms.