U.K. Has Deadliest Day of Pandemic Amid Rush to Vaccinate
(Bloomberg) -- The U.K. reported a further 1,564 deaths from Covid-19 on Wednesday, the most since the pandemic began, as England enters week two of its third national lockdown.
It comes as the country's hospitals are filling up with patients suffering from the disease, and amid growing concerns that its lockdown may not be strict enough to control the spread of the new strain of the virus.
On Wednesday, U.K. Prime Minister Boris Johnson said there are early signs the current measures are working, but did not rule out tougher restrictions.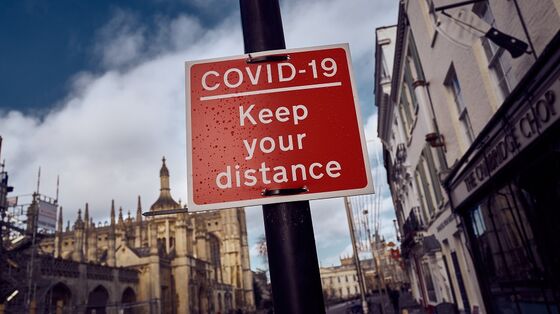 Another 47,525 cases were reported on Wednesday, and there are 36,489 people hospitalized with the disease as of Monday, according to the latest data. The number of people on mechanical ventilation exceeded the peak level of the U.K.'s first wave in April.
The country says it has now given 2,639,309 people their first dose of the vaccine, progress in a nationwide operation seen as its best opportunity to prevent even more deaths and a return to normality.
The U.K. calculates deaths that take place within 28 days of a positive test.