U.K. Government Renews Its Crackdown on Offshore Tax Evasion
(Bloomberg) -- The U.K. renewed its attack against offshore tax evasion with plans to publish a new compliance strategy around the overseas entities that wealthy individuals use to conceal their assets.
The move "will build on the substantial progress the U.K. has made in tackling offshore tax evasion" since the government launched its last plan in 2014, the U.K. Treasury said Monday as part of its 2018 budget.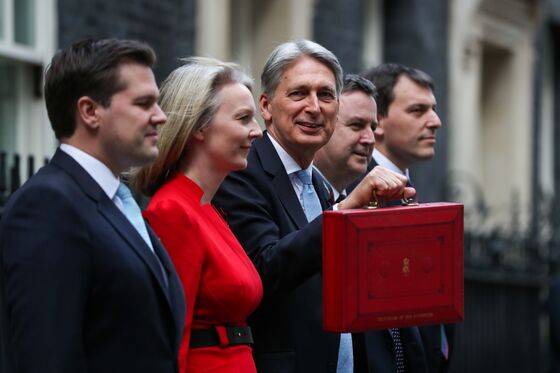 Fighting offshore tax evasion has increasingly become a priority for governments in the wake of public data leaks such as the Panama Papers. Almost half of the companies cited through that leak of 11.5 million documents were registered in the British Virgin Islands, a U.K. territory. In addition, the Panama Papers cited almost 2,000 U.K.-based intermediaries that helped individuals or entities to evade tax.
More than 100 nations received unprecedented levels of financial data last month on their overseas residents through an initiative, led by the Organization for Economic Cooperation and Development, to target individuals evading taxes. The U.K. was early to embrace the measure, known as the Common Reporting Standard, voluntarily adopting it a year before it took full effect last month.
Alongside a new compliance strategy, the U.K. government is seeking to widen its data-sharing powers as part of the fight against tax evasion. Its high-net-worth unit, focusing on the tax affairs of rich individuals, has brought in more than 1 billion pounds ($1.3 billion) since it was set up in 2009.
"Offshore evasion is illegal and harmful," the U.K.'s tax agency said in a 2014 strategy paper on the matter. "It is unfair that those who can afford to use expensive offshore banks and complex financial structures can evade their responsibility to pay the taxes which fund vital public services."