U.K. Faces Funding Gap on Greener Homes, Charity Warns
(Bloomberg) -- British households are facing a multibillion-pound funding gap to fix poorly-heated properties, which could imperil government goals on carbon reduction, according to a report published Tuesday by the National Energy Action charity.
With about 40% of U.K. emissions coming from the built environment, the least wealthy households are struggling to ditch high-carbon fuels such as coal and improve insulation, according to the charity, which campaigns on fuel poverty.
"While the strategies to meet net zero across the U.K. set an ambition to ensure that affordability is central, much more must be done to achieve this," said Matt Copeland, head of policy and public affairs at NEA.
The report comes after a spike in fuel prices caused 21 British energy providers to collapse, piling financial pressure millions of households. Meanwhile, the Insulate Britain campaign group has spent months blocking busy roads in an attempt to force the government to boost support for energy-efficient buildings. One of its protesters was moved to hospital on Monday after a 13-day hunger strike in prison. 
A YouGov poll conducted on behalf of the NEA showed 80% supported funding retrofits on low-income housing, while 66% of respondents said the U.K. should reduce its emissions to net-zero without increasing costs for the poorest households, even if this meant additional help from the government.
"There is huge potential to transform the lives of vulnerable people, people on low incomes, people with chaotic and challenging lives but this needs to be targeted, inclusive, proactive and fair," said Frazer Scott, director of Energy Action Scotland (EAS) and co-author of the report.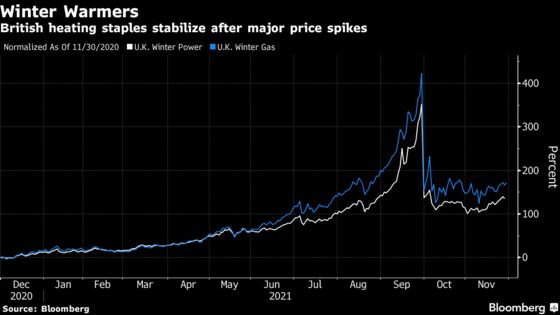 Boris Johnson's Conservative government has committed to upgrading "as many fuel poor homes in England as reasonably practicable" to a higher efficiency standard known as EPC Band C by 2030. Less than half the applicable homes in England met this standard by 2019, according to the NEA. 
The Green Homes Grant program, which offered as much as 10,000 pounds to subsidize insulation and low-carbon heating, was scrapped in April, six months after its launch. Housing authorities have estimated that many homes will need work costing several times this maximum to reach the recommended standard. 
The NEA said upfront grants for decarbonizing poorer homes, costing an additional 2.7 billion pounds by 2025, would overcome the barriers to making Britain's housing stock more green. 
"With properly insulated homes we could deal with all fuel poverty, cold weather deaths, and almost 15% of Britain's emissions at a stroke. To me, it's a no brainer," Insulate Britain representative Tim Gough said in an interview.