U.K. Energy Suppliers to Have a Say on Changes to Price Cap
The U.K.'s energy suppliers will get a chance to propose changes to the nation's cap on household prices blamed for the collapse of over a dozen suppliers in the past a few months.
Britain is one of the nations hardest hit by the global energy crisis and companies have called for a change of the rules that stop them pass on the record wholesale rates to clients. As part of an overhaul, regulator Ofgem also plans to beef up rules to ensure that suppliers have the financial muscle to withstand more volatility in the future. 
The watchdog will launch a consultation on measures next month, it said in a letter to suppliers on Friday. While prices have eased in the past few weeks, a cold winter could see more firms close shop if they haven't bought enough energy in advance at lower prices.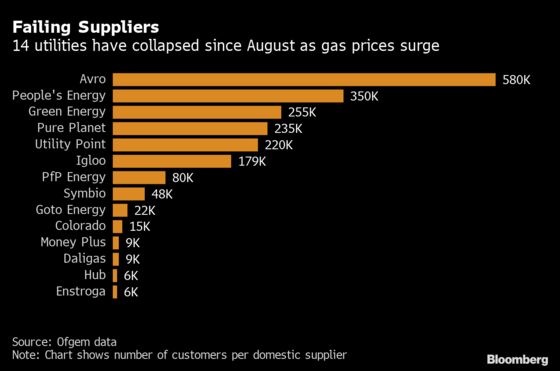 "The unprecedented rise in energy prices this year has changed the perception of risk and uncertainty in this market," Ofgem's head Jonathan Brearley wrote in the letter. "In order to protect the interests of consumers, we must ensure that the regulatory frameworks, including the price cap, fully reflect the costs, risks and uncertainties facing the supply companies we regulate."
New and existing suppliers are also set to face tighter rules and requirements, including on how much capital they must hold.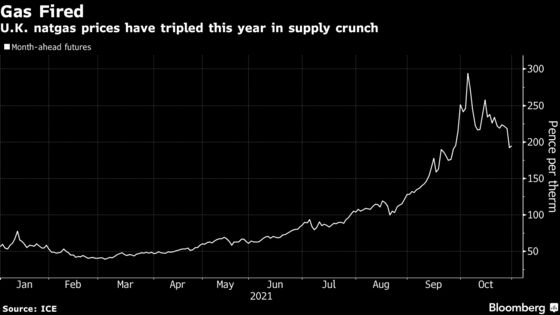 The price cap uses a complex methodology to determine the maximum cost  suppliers can charge households for their energy. Ofgem intends to publish a decision in February, which should give enough time to implement any changes by the next price cap adjustment on April 1. 
"It would appear Ofgem have finally realized their purpose," said Tony Jordan, an industry consultant at Auxilione. "Sadly, none of these measures will help the current situation or save suppliers who have already failed."
The watchdog also plans to speed up the supplier of last resort process, which hands over customers to other firms. It will "set a firmer expectation on the capital investment" that suppliers have in place and heighten compliance measures.