U.K. Could Set Diversity Thresholds for IPOs, Regulator Says
(Bloomberg) -- Companies looking to join the London stock market could face new requirements around the diversity of their boardrooms, according to the U.K.'s top financial regulator.
Nikhil Rathi, chief executive officer of the Financial Conduct Authority, said in a speech Wednesday that the watchdog would "look hard at the way capital markets work" as it reviews how to boost the number of women and people of color at the top levels of the industry.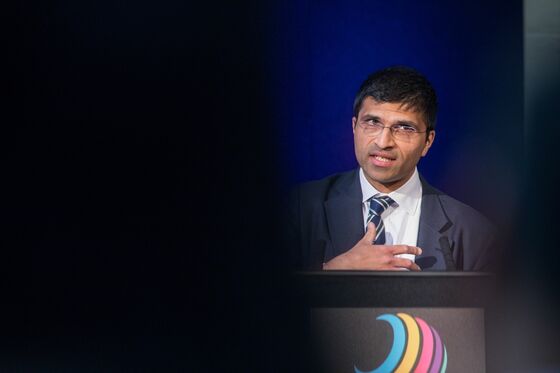 "In the U.S., we have seen the Nasdaq take the lead with its listing rules, which will require all companies listed on its U.S. exchange to have, or explain why they do not have, at least two diverse directors," Rathi said in a speech Wednesday. "We will be exploring whether we should make similar requirements part of our premium listing rules."
Rathi was speaking as part of the U.K. Treasury's fourth annual review of women in finance, which found that the disruption of Covid-19 slowed many firms' progress on hiring more senior women. Of the 81 firms that pledged to reach their own targets last year, only 37 did so.
Rathi, who warned last year that the watchdog would crack down on firms with poor records on diversity, said the issue could also be added to the FCA's approval process for senior managers.
"We care because diversity reduces conduct risk and those firms that fail to reflect society run the risk of poorly serving diverse communities. And, at that point, diversity and inclusion become regulatory issues," he said.