U.K. Bookmaker Offers Odds on BOE Governor Carney Extending Term
(Bloomberg) -- An online betting site is offering odds of 9-to-4 that Bank of England Governor Mark Carney will remain in his role after his planned departure date of June 2019.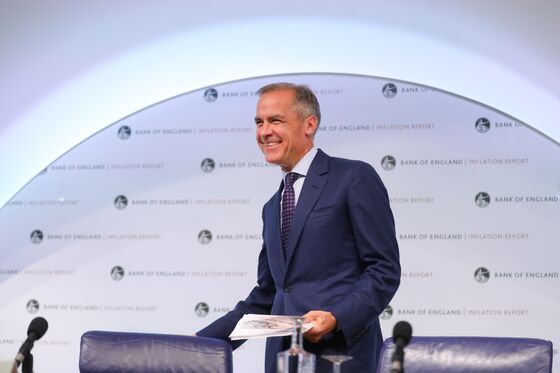 A report by the Evening Standard newspaper Tuesday said the Canadian had been approached to extend his term by a year for a second time to provide further continuity after Britain leaves the European Union in March. The U.K. Treasury denied it, saying it doesn't recognize the reporting. Betway said it had set odds of 1-to-3 that he will indeed be replaced next year, meaning that a successful 3-pound bet would yield a profit of 1 pound.
The bookmaker said in April that it had stopped taking bets on who will be the next central bank governor after an influx of money on Andrew Bailey, currently head of the Financial Conduct Authority. He remains the frontrunner for the role with odds of 2-to-5, followed by Deputy Governor Dave Ramsden with 100-to-30, it said.