Turkish Wealth Fund's Chief Leaves in Policy Maker Shakeup
(Bloomberg) -- President Recep Tayyip Erdogan replaced the chief executive officer of Turkey's sovereign wealth fund, deepening a shakeup at top economic institutions that began with the resignation of the stock exchange head.
Arda Ermut was named CEO of the Turkey Wealth Fund, replacing Zafer Sonmez, according to a decree published Tuesday in the Official Gazette, confirming an earlier Bloomberg News report. Ermut in the past served as the head of the investment office of Turkey's presidency and a board member at the wealth fund.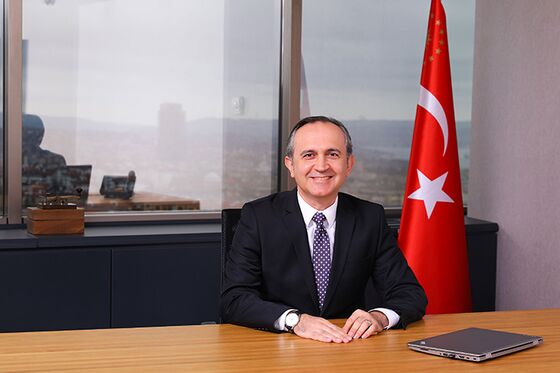 Convicted Ex-Banker Atilla Steps Down as Borsa Istanbul Chief
The wealth fund declined to comment. A spokesman for the Treasury and Finance Ministry wasn't immediately available for comment.
The move follows Hakan Atilla's decision Monday to leave his post at the helm of Borsa Istanbul, which is owned by Turkey's wealth fund. Both executives were appointed under Berat Albayrak, Erdogan's son-in-law who ran Turkey's economy as treasury and finance minister for two years until his abrupt resignation in November.
While Albayrak's departure resulted in a limited reshuffle of Turkish policy makers, the latest departures mark a new series of high-profile changes at key financial organizations.
Turkey established its sovereign fund in 2016 and mandated it to play a leading role in making investments that are too big for the private sector.