Turkey's Soccer Teams Set for $2 Billion Debt Restructuring
(Bloomberg) -- Soccer is the latest Turkish industry to face a large-scale debt revamp after the country's top teams suffered money-losing seasons and borrowed heavily to buy marquee players.
Turkey's banking association and soccer federation are preparing to announce a restructuring plan for about 11 billion liras ($2 billion) of debt held by the nation's soccer teams after reaching an agreement Friday. Shares of the country's four listed clubs surged.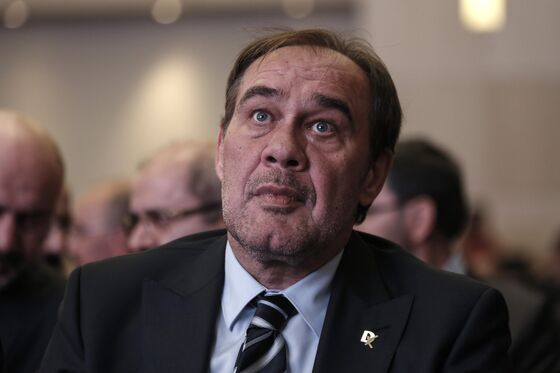 The decision was made at a meeting between Turkish Football Federation President Yildirim Demiroren, banking association head Huseyin Aydin and executives of Super League soccer clubs, Demiroren News Agency reported.
Soccer clubs' debts won't be erased or restructured at a discount to market prices, the banking association said in an emailed statement on Monday. The plan aims to strengthen the financial structure of clubs and introduce strict fiscal criteria.
Banks will draw up separate plans for each club and the football federation will supervise the teams' finances after the deal, Husnu Gureli, the Turkish Football Federation's acting chairman for finance, legal and licensing, was quoted as saying on the BloombergHT website. The restructured debt will have a maturity of as much as 10 years, he said.
Spending on high-profile players and opaque ownership structures have some of the clubs saddled with high debts in Turkey's 18-team top league. Pressure had been growing on the government to support and monitor soccer clubs in a country that is fanatic about the game and run by President Recep Tayyip Erdogan, who was a semi-professional soccer player in his youth.
Besiktas Futbol Yatirimlari Sanayi ve Ticaret AS and Galatasaray Sportif Sinai ve Ticari Yatirimlar AS, climbed more than 10 percent in Istanbul trading, with Fenerbahce Futbol AS gaining 8 percent and Trabzonspor Sportif Yatirim ve Futbol Isletmeciligi TAS surging as much as 6 percent.
Galatasaray, one of the big three Istanbul clubs, had debts of 750.8 million liras at the end of August, the company said. Fenerbahce reported it owed 2.1 billion liras; Besiktas 1 billion liras and Black Sea club Trabzonspor 741 million liras. All the clubs reported losses.
Aydin, the banks association head and chief executive officer of state-run lender Ziraat Bankasi, and Demiroren will reveal details of the plan on private TV channel ASpor on Monday evening, the bank said in a tweet.
Turkish lenders have already restructured around $20 billion of debt after the lira dropped 28 percent against the dollar last year, making it one of the world's worst-performing currencies, and hurting firms' ability to repay foreign-currency loans.