Turkey Bans Public Smoking to Enforce Wearing Masks
(Bloomberg) -- Turkey announced a nationwide ban on smoking in some public places, warning that its fight against the coronavirus is being jeopardized by smokers removing their masks to light up.
Mask-wearing is already compulsory outside the home in Turkey, but the Interior Ministry said it had observed people breaking this rule to smoke.
Smoking will therefore be banned from Nov. 12 in places such as crowded streets, some public squares and bus stops, it said in a circular late on Wednesday.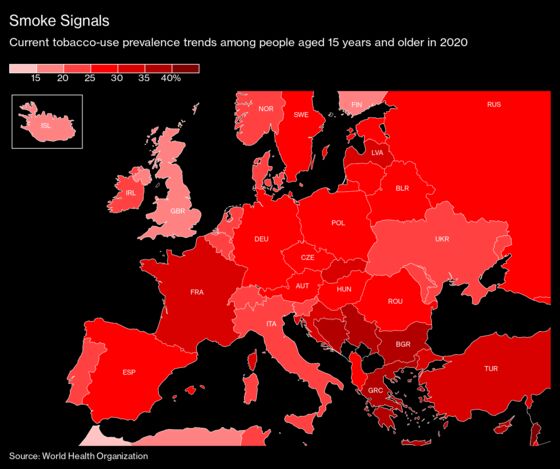 The measure will be reviewed at regular intervals.
Turkey reported 2,693 new coronavirus patients on Wednesday, its highest daily count since April 29, according to the Health Ministry website.