TSB Hires Crosbie as CEO as Lender Seeks to Banish IT Woes
(Bloomberg) -- TSB Banking Group hired Debbie Crosbie to run the British lender, which has seen a overhaul of senior management after a technology breakdown this year. She is one of a handful of women overseeing a bank in the U.K.
Crosbie, who is currently group chief operating officer at consumer and business lender CYBG Plc, will join TSB in 2019 as chief executive officer. The appointment is subject to regulatory approval.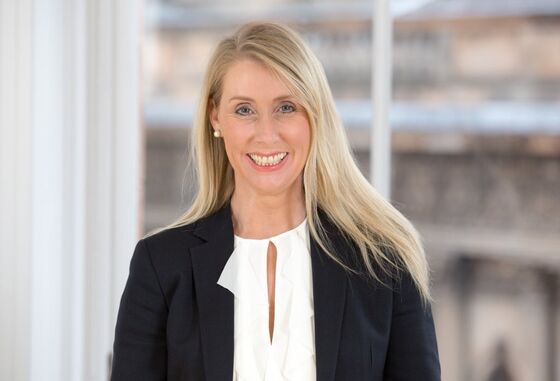 Her appointment "is another step forward against the three priorities we set out in September, namely: completing the work of putting things right for customers; achieving full functionality across all TSB products and services; and appointing the right CEO for the next chapter of TSB," Executive Chairman Richard Meddings said in a statement Monday.
TSB's previous CEO, Paul Pester, stepped down earlier this year as he faced pressure from lawmakers to exit after an IT collapse left thousands of customers unable to access services at TSB, which was acquired by Spain's Banco de Sabadell SA in 2015. Pester had denied that the new IT platform was rolled out without adequate testing or that its Spanish parent company -- which provided the system -- put pressure on TSB to speed up the process.
Crosbie has been at CYBG for over two decades and held various roles at the business, including acting CEO in the first half of 2015.