Trump White House Turns to Military for New Supply Chain Mission
Supply chains are a fickle beast with a propensity to become unwieldy, presenting industry and government leaders a sobering test of their leadership skills. German military command learned as much in World War II during Operation Barbarossa in western Russia, as did the Romans in trying to sustain their expansive empire.
Today, the supply chain is being tested by a global health crisis. The massive effort to mitigate the Covid-19 pandemic and aid Americans sickened by the disease has made supply-chain management a top national security concern of President Donald Trump.
"The supply chain is everywhere, it's like The Matrix," said Todd McAllister, director of global supply chain and logistics at National Defense University's Eisenhower School. "If you're a global company, you've got to prioritize for sure and you have to come to an understanding that there's a certain component of supply chain art."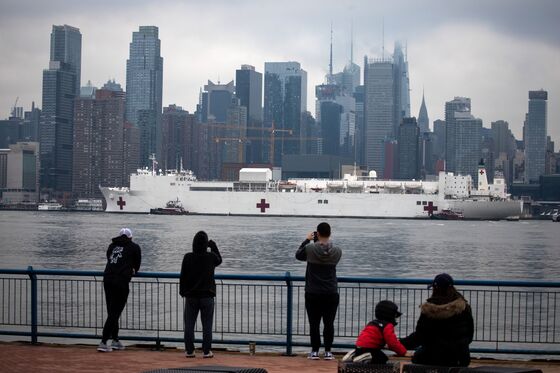 The Department of Defense is planning to invest $133 million to increase domestic production of N95 masks by more than 39 million over the next three months, DoD spokesman Lt. Col. Mike Andrews said in an April 21 statement. 3M Co., Owens & Minor Inc. and Honeywell International Inc. received contracts under the long standing Defense Production Act.
"This will help ensure our government has the industrial capacity to meet the nation's needs," Ellen Lord, the Pentagon's top weapons buyer, said in a briefing Monday. "The objective is to eliminate reliance on the foreign supply chain."
Because of the U.S. military's experience and reach, it's been tasked by the Coronavirus Task Force and Peter Navarro, the White House's policy coordinator for the Defense Production Act, to help allocate medical supplies and streamline supply chains in concert with private industry.
To help boost hospital-bed capacity in New York, the nation's coronavirus epicenter, Trump in March order the USNS Comfort to sail to Manhattan to provide emergency support. With Covid-19 cases flattening out, the president said this week that the Navy hospital ship is ending that mission.
Rear Admiral John Polowczyk, vice director for logistics at the Joint Chiefs of Staff, said this month that he's applying tools the Defense Department uses to manage its "very complex weapon system" to the supply chain issues in this public health crisis.
"I can tell what product is coming in, what their orders are, what they're filling, what they're not filling, and see the volume in the supply chain, and what they're doing down to the county level," Polowczyk said. "We're working to get it potentially down to the hospital level."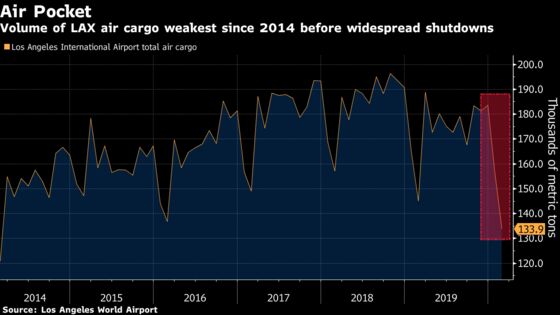 As the world fights the same outbreak, health care equipment is in short supply with the U.S. government, states and hospitals all bidding for ventilators and personal protective equipment.
Polowczyk's tool allows him to redirect equipment to alleviate shortages in the hardest-hit U.S. states. The hospital supply chain consists of about six or seven commercial companies and from 600 to 700 distribution sites, he said in an April 2 interview with the Daily Caller.
The U.S. has been here before. Budgets of the War and Navy departments were so meager in the years leading up to World War II, that George Patton found his 2nd Armored Brigade without reliable nuts and bolts for the tanks under his command.
"In desperation he ordered them at his own expense from the Sears and Roebuck catalogue," Arthur Herman wrote in his book, "Freedom's Forge."
President Franklin Roosevelt mobilized industry for the nation's eventual entry into World War II by getting companies to build desperately needed tanks, planes, ships and guns. Trump's challenge is shoring up a medical-supply industry in need of its own build-up and a health crisis that's also turned the economy upside down.
The pandemic has made clearer is how exposed the global supply chain and economies can get during a so-called black swan event. When the world moves to the reflection stage, governments and militaries will consider whether national security policy changes are needed to boost resiliency at a time when efficiency has been industry's focal point.
Supply chain resiliency will take a lot of strategic thought going forward, said McAllister.
"Our supply chain is tied to our national security, and how we weaponize it is up to us and our policy makers," he said. "The economies are the issue, that's what makes things go forward and it literally boils down to how resilient do you want your supply chain to be."