Treasury Yield Curve Is Heading For Inversion, Fund Managers Say
(Bloomberg) -- The Treasury curve is on a one-way trip to inversion.
That's the assessment of fund managers surveyed this month by Bank of America Merrill Lynch, which reported that investors' expectations for curve steepening sank to the lowest level in more than seven years.
It's a round-trip in sentiment. In March 2011, the last time respondents to BofA's survey were more pessimistic on the prospects for curve steepening, the spread between two and 10-year yields was near its post-crisis peak. Currently, the gap is sitting close to the lowest in a decade at 25 basis points, yet investors see nowhere to go but down.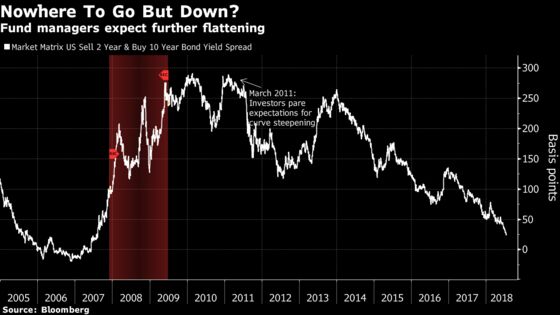 A net 33 percent of those surveyed expect yield curves to steepen over the next 12 months, says chief investment strategist Michael Hartnett. He's recommending tactical bets that the spread between short- and long-term borrowing costs will swell as "overblown" concerns about the impact of a global trade war recede.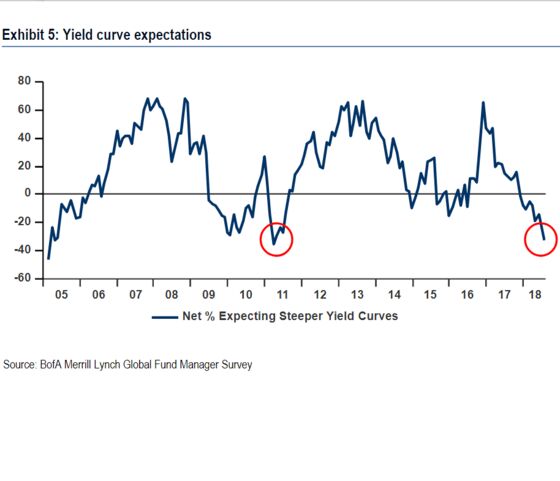 This dim view on the curve's future prompted shifts in other asset classes. Investors' allocations to global banks fell to a net overweight position of just 3 percent, a drop of 33 percentage points in two months, according to Bank of America.