Tour de France Strategy Upended for a Race That May Not Finish
(Bloomberg) -- It was always going to be a weird Tour de France, even more so if you're trying to crunch data on who'll win the race -- and when.
The race's coronavirus-related rules mean that the prospect of a team, or indeed the whole peloton, cycling into Paris on Sept. 20 is anything but guaranteed. Adding to the potential for confusion this weekend, riders are headed to the Pyrenees, traditionally a venue where campaigns can be won or lost.
For Peter Gray, senior vice president of sport at NTT Ltd., it's a recipe for chaos. While he'd normally be on site in France for the Super Bowl of cycling, this year he's at home in Melbourne, sifting through reams of incoming info. He's one of several NTT data mavens across the globe producing key insights for the teams, television broadcasts and an augmented reality experience for the millions of fans who'd usually be lining the course's 3,470 kilometers (2,156 miles.)
After a two-month delay, the race took off from Nice last weekend in a "Grand Depart" marked by crashes forcing about 20% of the peloton to change bikes at some point. Rainstorms played their part, but some of it reflected an unexpected change in team strategy.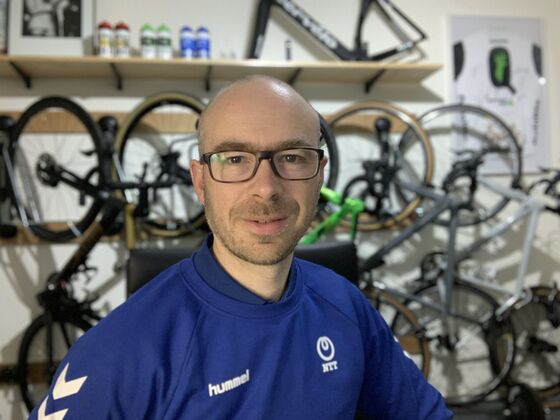 If two riders or staff on a team show symptoms or test positive for Covid-19, the whole team has to pull out. That means many riders anticipate each day's racing could be their last. Tony Martin, road captain of the Jumbo-Visma team, went so far as to liken it to a sword of Damocles.
Organizers could in theory scrap the race and announce the winner at any time in the next 17 days. Gone is the strategy of sacrificing stage wins for consistently strong finishes in order to keep legs fresh.
The race is "more unpredictable and in many ways chaotic compared to previous years," Gray said.
Slovenia's Primoz Roglic, a former ski jumper who rides for Jumbo-Visma, is widely seen as the most formidable general classification, or GC, contender. He faces competition from last year's winner, Colombia's Egan Bernal, who rides for Ineos Grenadiers, one of the best funded teams in cycling.
There are a couple of others with a shot -- such as France's Thibaut Pinot or Italy's Giacomo Nizzolo from the NTT Pro Cycling Team 1-- but the 2020 field is thin. Two of the best riders of recent years, the U.K.'s Chris Froome and Geraint Thomas, aren't competing.
With so few teams having a fighting chance, and the prospect of the race ending at any moment, strategy has turned to focusing on the here and now.
Also contributing to the chaos is an explosion of data available to teams. NTT's insights, pulled from transponders underneath each bike's saddle, is now being fed back to the teams. That's a first, according to Gray, who said that teams previously had limited real-time information.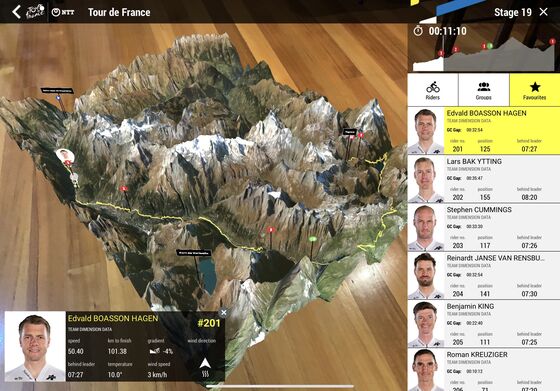 Add it all up and you're left with one great twist: riders and their managers know more than ever about what's going on in the moment, and less than they ever have about the race as a whole.