Top ECB Candidate Gets Points for Gender Before Experience
(Bloomberg) -- With Ireland's Sharon Donnery and Italy's Andrea Enria locked in a race to become the euro zone's top bank supervisor, the female candidate was highlighted for her gender and her male rival for his experience, according to a confidential letter obtained by Bloomberg.
That's the assessment in an Oct. 23 letter to European Central Bank President Mario Draghi penned by Roberto Gualtieri, chairman of the European Parliament's Committee on Economic and Monetary Affairs. The letter summarized the views of the influential group of lawmakers following a behind-closed-doors hearing with the candidates to lead the ECB's Single Supervisory Mechanism.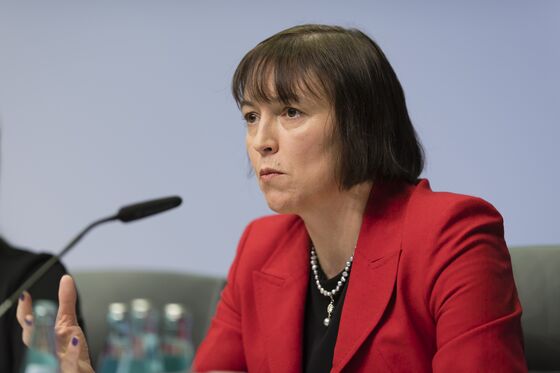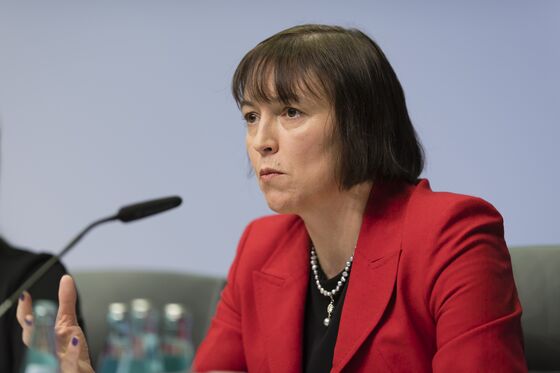 In the letter, Gualtieri said both emerged as frontrunners and that the overall views among lawmakers were balanced, with "those favoring Enria" stressing "the added value of his stronger experience" and with "those favoring Donnery highlighting the importance of ensuring gender balance and promoting female candidates."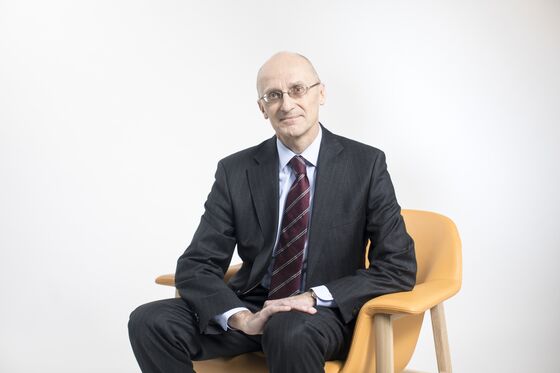 Donnery has a career spanning over 20 years in monetary policy, banking supervision and management of bad loans. In the letter, Gualtieri said that "the assessment of the broad majority of the political groups" were that Donnery and Enria "gave the most convincing presentations" out of a shortlist of three people, which also included France's Robert Ophele.
A spokesman for Gualtieri declined to comment.
The ECB's Governing Council will vote on who should get the job on Nov. 7 out of the shortlist which hasn't been made officially public. The Parliament then needs to vote on the appointment, which will ultimately be signed off by the currency bloc's governments.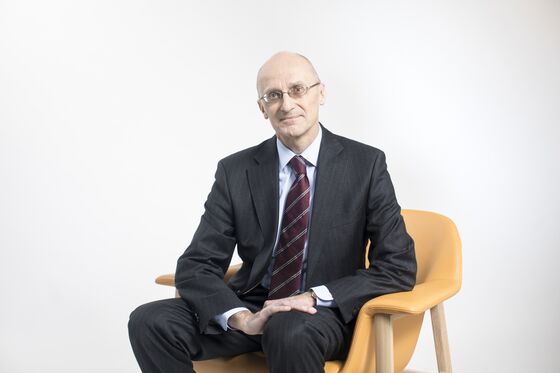 There has been a push to try to appoint more qualified women in positions of seniority in the higher echelons of the ECB. Enria, 57, is chairman of the European Banking Authority while Donnery is deputy governor of the Central Bank of Ireland. While both have several qualifications, the letter suggested that if Donnery was successful, it would have been in the interests of gender equality.
Enria's strength is his international network and seven years of experience running the body that drafts technical standards for regulating lenders while Donnery gained prominence leading the ECB task force pushing banks to reduce their piles of nonperforming loans.
European Parliament president Antonio Tajani and Gualtieri, both Italian, were openly critical of a major plank of that work because they saw it as the ECB overstepping its powers with guidelines on how quickly banks should write down debts when they turn sour. They also said that the ECB hadn't allocated enough time to take on board feedback.