Tokyo Discusses Reopening as Virus Cases Drop to Single Digits
(Bloomberg) -- Tokyo unveiled a roadmap to reopening the economy in the world's largest metropolitan area, as the city of almost 14 million people was reported to have just nine coronavirus cases on Friday.
From a peak of more than 200 cases a day in mid-April, Tokyo has managed to reduce new infections to a level where the restrictions, already much looser than other nations, could shortly be lifted. Earlier predictions that virus cases would explode as they have in New York and other Western cities have now turned to discussions over how Tokyo will begin to remove current restrictions and fully re-open its economy.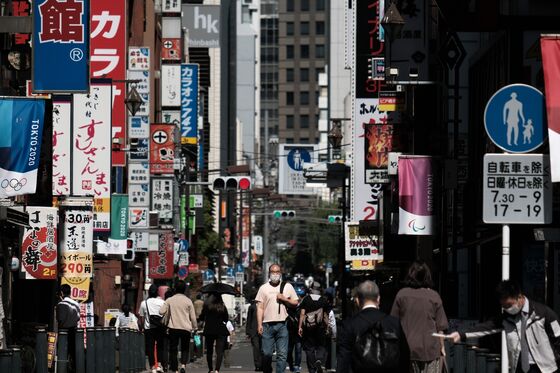 "Since Japan doesn't have the ability to force a lockdown, it's pretty amazing that we were able to get the results we have just through asking for people's cooperation," Tokyo Governor Governor Yuriko Koike said at a press briefing Friday. "But we can't ease up now."
Japan first declared the state of emergency in early April for Tokyo and other prefectures, giving local governments more power to request businesses to close and to urge residents to stay in their homes. But there are no penalties for failure to comply, with bars, restaurants and hairdressers among businesses staying open on reduced hours.
Despite the lack of a hard lockdown seein in other parts of the world, Prime Minister Shinzo Abe on Thursday was able to lift the state of emergency on much of the country, with new infections having dropped to zero in many prefectures. While the emergency remained in place for Tokyo, with cases under 30 or fewer every day for almost a week, residents have begun to ask what criteria must be met for life to begin to fully return to normal.
In an outline of a fuller plan to be announced next week, Koike on Friday unveiled seven criteria that the city will use to monitor the virus, even after the state of emergency is lifted. These include fewer than 20 new virus cases a day, with more than half of those able to be traced, and infections not rising from the previous week. Koike also said she would track the number of patients of the virus and those in critical condition, as well as PCR testing data.
If Tokyo fails in any of the metrics, a notice Koike called a "Tokyo Alert" will be issued to residents. The metrics will serve as a reference point to determine if the city will need to restrict activity again.
Koike also cautioned people that they should continue to stay home until the end of May, saying Tokyo was not at the exit yet, noting the city reported 10 cases Wednesday only to see the count rise to 30 the next day.
Tokyo will also implement in stages the easing of requests for businesses to close or shorten their hours. Restrictions on museums and libraries will be the first to be lifted, followed by easing of shortened hours for bars and restaurants, and finally the holding of medium-sized events.
It remains unclear exactly what factors account for Japan's performance compared to other countries, particularly the U.S. Asked Thursday at a press conference, Shigeru Omi, the deputy head of the government's advisory panel on the virus, pointed to three reasons: Japan's health-care system, which the authorities had been able to protect from collapse; the country's "cluster" response to tracking down groups of infections, especially in the early stage of the outbreak; and the people themselves.
"Citizens' health awareness is comparatively high," he said. "This might be the most important factor."
High levels of personal hygiene, low levels of obesity and other underlying factors have been posited as possible reasons why Japan's case and mortality level has been lower than other nations.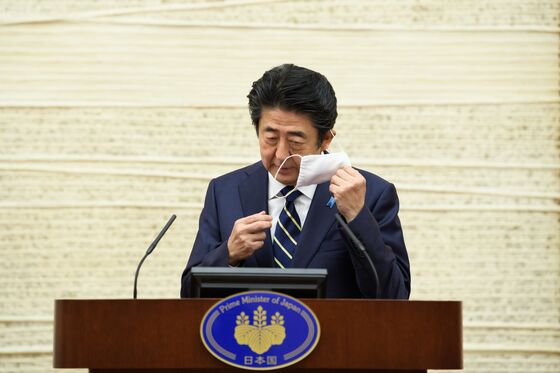 Abe said Thursday he hopes to end the emergency nationwide before the end of May, with a panel of experts set to make a decision next week. Abe didn't provide any further guidelines on how that decision would be reached.
The national government has met with criticism for failing to detail the criteria it used to lift the state of emergency. In contrast, Osaka Governor Hirofumi Yoshimura has won widespread praise for his "Osaka Model," which much earlier in the crisis laid out clear criteria for the re-opening of businesses. Those included the numbers of cases, the positive infection rate and the number of hospital beds in use.
Yoshimura, an adept ad-lib speaker who has frequently appeared on television throughout the pandemic, was ranked highest in a Nikkei survey asking respondents to rate regional leaders' steps to tackle the coronavirus.