To Fight Flooding, This City Plans to Renovate—and  Retreat
(Bloomberg) -- When it rains in Norfolk, Va., the residents of the Chesterfield Heights and Grandy Village neighborhoods worry about getting cut off from the rest of the city. That's because with a highway on one side and the Elizabeth River on the other, the two predominantly Black neighborhoods have only two main arteries in and out—and flooding routinely blocks one of them.
It wasn't always like this, but a combination of sea-level rise and more intense precipitation caused by global warming has transformed what was once a nuisance into something scary. So Norfolk decided to act. With help from a $112 million federal grant, the neighborhoods are getting a makeover that includes a tidal gate, restored wetlands, and a park that serves as a stormwater retention area. The city is hoping the area will be a model for coping with the climate challenges to come.
The man overseeing the project is Norfolk's Chief Resilience Officer Douglas Beaver. He's charged with figuring out how to defend the city from the worst impacts of climate change. Norfolk is experiencing the fastest sea-level rise on the U.S. East Coast, with a projected increase of roughly 1.5 feet by 2050, the city estimates.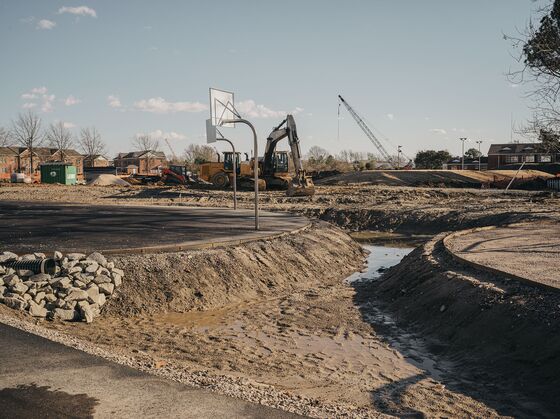 Beaver has a lot to do. "We are combating this on front lines," he says. "Just a few blocks from my house, the grass in the park won't grow because high tide routinely tops the bulkhead. That's happened since I've lived here. It is the kind of effects that you see all over this town."
The city has 200 miles of coastline and already has disruptive flooding on a regular basis. In 2020, Beaver says that Hampton Boulevard, a main thoroughfare that runs through town and connects to one of Norfolk's largest employers, a U.S. naval base, was twice rendered impassable by flooding.
He says his job allows him to rise above the normal silos of city government. His office's budget is small, on average about $100,000 a year, so he must work with others to move projects forward. As a result, he brings together employees from different departments such as city planning, parks and recreation, and transportation to see which projects need to be prioritized or can serve multiple functions. "We are a small department, but we punch above our weight because our projects have significant reach," he says.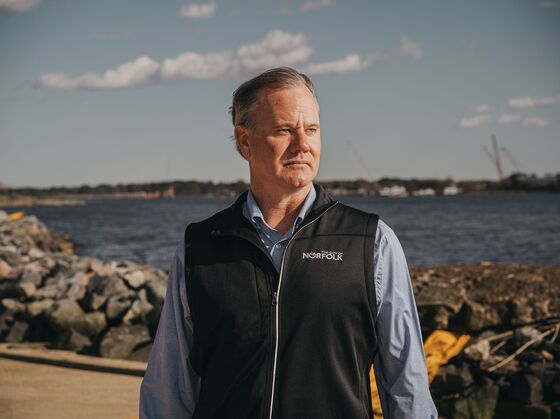 Beaver has counterparts all over the country. The idea for municipal chief resilience officers sprang from the Rockefeller Foundation in 2013, when the organization announced a program to award $100 million in grants to 100 cities around the world. The funds went to both resilience planning and appointing chief resilience officers to fulfill the plans. Norfolk got a two-year grant, and its first CRO started in 2014. Beaver took over the job in 2019.
The foundation shuttered its Resilient Cities program in 2019, but Michael Berkowitz, the program's former president, says the CRO position outlived the program in most of these cities for good reason. "Much like you won't run a company without a chief risk officer, you shouldn't run a city without a chief resilience officer," he says. Several additional places—including Santa Monica, Calif.; St. Paul, Minn.; and the state of North Carolina—have added a CRO even without funding.
After two-and-a-half years of planning, Norfolk has finally begun the work in Chesterfield Heights and Grandy Village. The renovation, called the Ohio Creek Watershed Project, will include a new, elevated road that shouldn't flood as often. It's scheduled to be complete in 2022.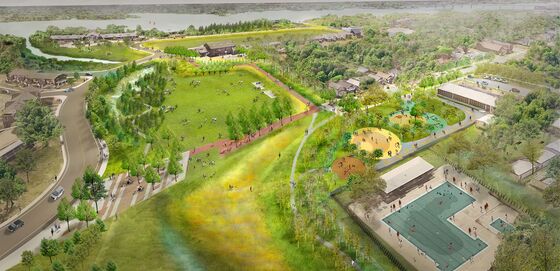 Other projects initiated under the Rockefeller Foundation program are still waiting to break ground. A major reason the Ohio Creek project is moving along swiftly is because it got federal funding. In 2014, under the Obama administration, the U.S. Department of Housing and Urban Development created a National Disaster Resilience Competition to give away $1 billion in funds, and Norfolk's plan was a recipient.
Capital is typically not so easy to come by. Beaver says his office spends a lot of time putting together "shovel ready" projects and then pitching them to the federal government, the state, and assorted other funding sources. One of them, the Regional Greenhouse Gas Initiative, is a cap-and-trade program formed by 10 East Coast states that's raising money from selling allowances to the power sector.
Beaver's list of projects in the planning stages includes extending an older flood wall and a new berm around downtown Norfolk. There are also designs for a new pump station for a neighborhood built on a drained creek bed, as well as for a Blue Greenway, a trail of rivers and ponds that can be enjoyed recreationally but also serve as water diversion.
Yet Beaver points out that the role of the CRO is to know not only when to build, but also when to retreat. "Building is but one tool in the toolbox," he says. In 2018 the city changed its zoning ordinances to require that all new construction meet tougher standards to protect against flooding.
Of course, sometimes this isn't enough. The city is enforcing federally funded buyouts of some particularly flood-prone areas and returning them to green space. Sometimes you just have to know when to call it quits.