Insider Trading Tipster Brothers Walk Away With Millions
(Bloomberg) -- As securities trader Joseph El Khouri waits to hear if he'll be extradited to New York to face insider-dealing charges, the two French brothers who brought him hot tips get to go scot-free and keep the millions they made.
John and Kevin Dodelande, who funneled M&A secrets from London bankers to traders including El Khouri, entered a pact that allows them to avoid U.S. prosecution and keep millions of dollars in payments they got for their tips, according to a filing by El Khouri's lawyers. The deal secured in exchange for cooperation is the latest strand in the painstaking pursuit by U.S. and European authorities of a sprawling international web of insider trading.
For the British-Lebanese securities trader who landed in prosecutors' crosshairs thanks to the brothers, their deal seems "extremely generous," while he considers his own extradition to the U.S. to be unfair, his lawyers said in written submissions, arguing that the case should be tried in the U.K. A London judge is set to rule on Thursday whether El Khouri, who's alleged to have made $2 million from insider trading, should be sent to the U.S.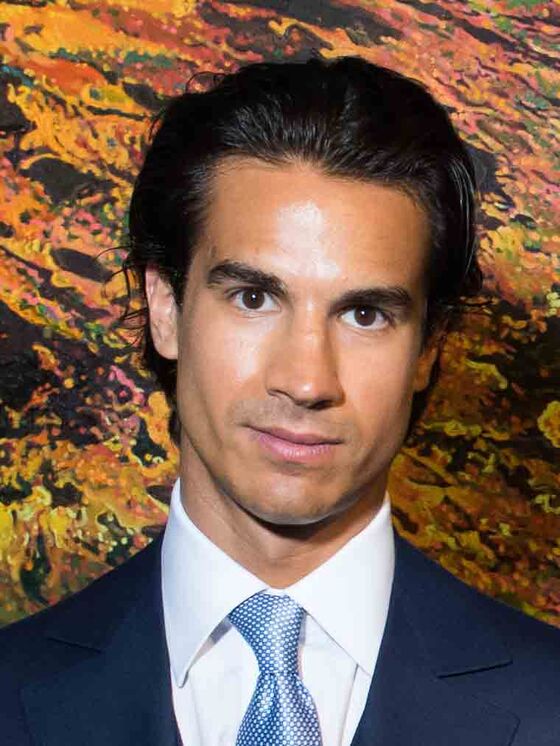 "The reality appears to be that Mr. El Khouri is a small, unconnected (or tail end) part of a larger insider trading ring," his lawyer Clair Dobbin said.
The dogged, decade-long investigations by authorities have snared people like former Goldman Sachs Group Inc. banker Bryan Cohen and former UBS Group AG banker Fabiana Abdel-Malek. The wide-ranging case triggered by outsize profits from suspiciously well-timed trades on M&A deals -- like the GE-Alstom transaction -- took investigators to far-flung places like Serbia and unearthed a network that may have made at least $100 million on non-public information.
Often reading like a spy thriller, the exploits of U.K., French and U.S. investigators have included everything from eavesdropping on conversations between traders at London's Four Seasons Hotel to acting on a mysterious letter that accused a lawyer of passing on confidential deals tips.
The Dodelande brothers, John -- a flamboyant 30-something socialite who once had a penchant for pink tuxedos -- and his secretive younger brother Kevin -- known for dabbling in high-stakes poker -- provided U.S. investigators with two trophies: Marc Demane Debih and El Khouri.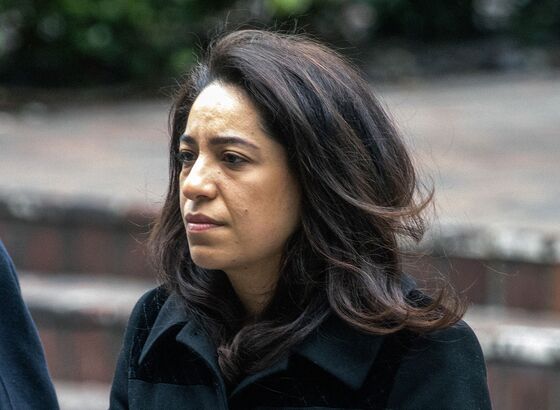 Demane Debih, a one-time Geneva entrepreneur and a key player in the network, was arrested in Serbia in 2018. He was subsequently extradited to the U.S., becoming a star witness whose testimony helped convict the son of a pharmaceutical company director and former Goldman Sachs banker Cohen. Demane Debih admitted he made about $70 million on insider trades -- $49 million of which he had to forfeit.
Of the six people indicted by the U.S. in 2019, two pleaded guilty, El Khouri is awaiting his fate, while the others are fugitives. Among the fugitives are Benjamin Taylor and Darina Windsor, who were involved in a romantic relationship, shared a London apartment and called each other "Pops" and "Popsy" in emails, prosecutors said. The two London bankers were sources for the Dodelandes.
In the U.K., a trader and Abdel-Malek were convicted two years ago on five counts of insider trading. The former UBS officer lost her appeal. French authorities have charged about half a dozen suspects, including a former Societe Generale SA banker.
Meanwhile, the Dodelande brothers have been spotted in St. Tropez, on the French Riviera, according to El Khouri's lawyer. While John is active in the art world, the only trace of Kevin is a news report last year that he'd gotten engaged to Russian model Alesya Kafelnikova, the daughter of former world No. 1 tennis player Yevgeny Kafelnikov. The brothers couldn't be reached for comment.
El Khouri's lawyer Dobbin notes that if U.S. authorities had successfully prosecuted John Dodelande, he would have faced a jail sentence of more than eight years and be forced to hand back the money he got for insider tips.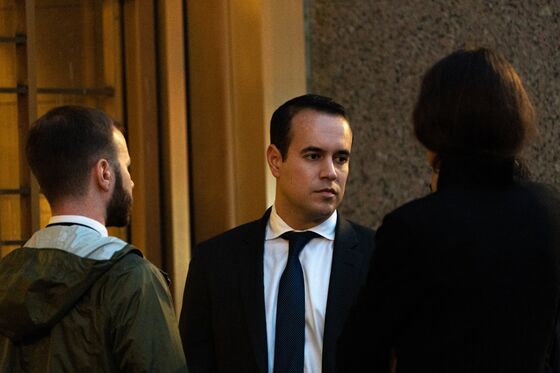 "Instead, the government entered into a non-prosecution agreement with John Dodelande, pursuant to which he will not be prosecuted, he will serve no jail time, he will not forfeit any of the $12 million, and he will not even have a felony on his record," according to the terms of the deal, which were submitted in evidence to the London court in the El Khouri case.
The Justice Department entered a similar deal with Kevin, who also passed on insider information to traders in exchange for payments worth millions of dollars, according to the U.K. filing for the case.
Francis Szpiner, a lawyer for the Dodelande siblings, declined to comment as did Nicholas Biase, a spokesman at the U.S. Justice Department. Sean Buckley, a lawyer for Demane Debih, didn't respond to requests for comment.
How the brothers came to work with El Khouri is not clear. But just in 2015, Kevin, whose passion for high-stakes poker is shared by El Khouri, provided the trader with insider tips on about six American companies, according to U.S. authorities.
Kevin, who had then just graduated from Northeastern University in Boston, was rewarded by El Khouri with payments, including the chartering of a yacht in Greece for about $130,000 in mid-2015, prosecutors said. Earlier that year, the two traveled to New York and El Khouri paid over $6,000 for Dodelande's hotel room, mini-bar and dry-cleaning.
The sons of a painter and a businesswoman, John and Kevin grew up in a posh Paris neighborhood eating sushi and yachting.
In the mid-2000s, John became a minor celebrity in France after participating in a TV program on the country's golden youth. The show presented him as a 17-year-old who had written his own autobiography and had posed in a pink tuxedo for the paparazzi at the Cannes film festival.
He used the notoriety to open a store selling his own clothing brand in St. Tropez. While that business venture never took off, he has since made a name for himself in the world of Chinese contemporary art, collecting the likes of Ai Weiwei. Before that, he was an adviser to a Switzerland-based luxury yacht maker.
It was in Paris that John met Demane Debih in 2012.
"I explained that I was doing this, I was getting access to nonpublic information, secret information, and making money out of it," Demane Debih testified in court last year. "He told me that he had access to the investment banking sources and we could work together."
John came through with a confidential June 2013 letter sent to Onyx Pharmaceuticals Inc.'s then chief executive officer about a takeover offer by Amgen Inc, he said.
In all, Demane Debih said the Frenchman provided him information about more than 15 transactions -- often using dedicated burner phones that they changed regularly -- over about half a decade.
Then, in 2016, the U.K. began an insider-trading probe, and the brothers were investigated as suspects, but the case fizzled out with no charges in 2018. They then decided to cooperate with U.S. authorities.
In the U.K. case, it was El Khouri who did the informing -- telling British prosecutors that the Dodelande brothers were chilling out in St. Tropez.