Tickets Worth $1.4 Billion in Limbo During NBA, NHL, NCAA Hiatus
(Bloomberg) -- The secondary market value of the tickets currently going unused during the NBA, NHL and college basketball hiatus is about $1.4 billion, based on estimates from marketplace TicketIQ.
That number, which doesn't include the NHL or NBA playoffs, highlights just one small piece of the billions of dollars that could be lost or refunded as the sports world copes with the coronavirus outbreak. It was calculated by taking the average secondary market ticket listing earlier in the week and multiplying it by the number of each team's remaining home games and the size of each arena.
The NBA has $690 million worth of tickets tied up in its suspended season, which has 255 games left, according to TicketIQ. The NHL, which had 188 games remaining, has $404 million, while the 68-team NCAA tournament had $288 million. More than a third of that March Madness number comes from the Final Four, which was supposed to be held in Atlanta next month.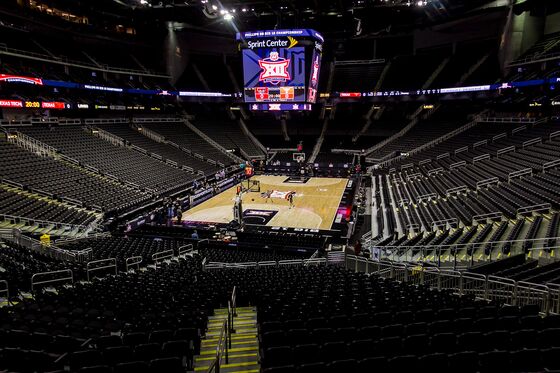 The NBA's Los Angeles Lakers alone have $82.1 million worth of tickets tied to their remaining regular-season home games, almost double the next-closest basketball or hockey team. The Toronto Maple Leafs had an NHL-high $42.2 million.
In the last two days, every major U.S. sports league has either canceled its upcoming events or postponed them. That includes conference basketball tournaments, the XFL, golf events like the Masters, tennis tournaments, lacrosse games, Nascar races and soccer games.
Executives at both the NHL and NBA have said that they intend to continue their seasons should the situation allow in the future. The NCAA tournament, however, has been canceled.
Like some other secondary markets, TicketIQ has said it will refund any ticket sold on its site for an event that has been canceled due to the virus. For games that have only been postponed, the site said it's taking cues from individual teams.