Thousands of Rotting Pig Trotters Wash Ashore on Chinese Beach
(Bloomberg) -- An investigation is underway into how 20 tons of rotting pig trotters came to wash up on a beach in China's southern province of Guangdong, which neighbors Hong Kong, on Saturday morning.
Officials in Guangdong's Humen area cleaned up the beach and are looking into where the pig parts came from, said the local government on its official Weibo account. Photos posted by the government showed the trotters strewn along the length of the beach on Weiyuan Island.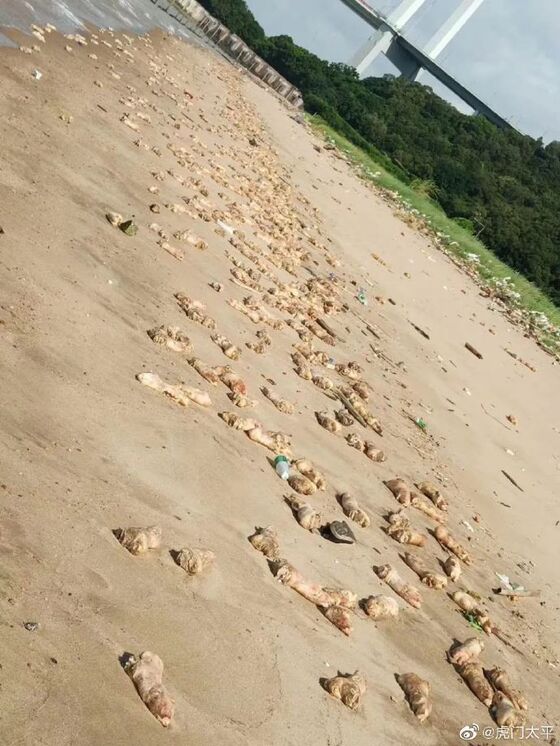 The tens of thousands of trotters could have been washed ashore from a cargo ship which sank in the South China Sea, according to a local media report.
Trotters are considered delicacies in China. The country is the world's top pork consumer, shipping in 2 million tons of the protein in the first half of the year, a rise of 140% from a year-ago period, according to the General Administration of Customs. The increased imports are to meet a supply deficit after outbreaks of African swine fever slashed the country's hog herd by about half.