Thieves Take Swedish Royal Jewels Before Fleeing by Motorboat
(Bloomberg) -- Thieves have stolen regalia from a Swedish lakeside cathedral in a bold daytime raid, before fleeing in a motorboat.
Police are still searching for the perpetrators and the royal jewels, which consisted of two crowns and an orb that were part of the 17th century funeral regalia of King Charles IX and Christina the Elder, according to a statement on the Swedish police's website. The alarm was raised at lunchtime on Tuesday.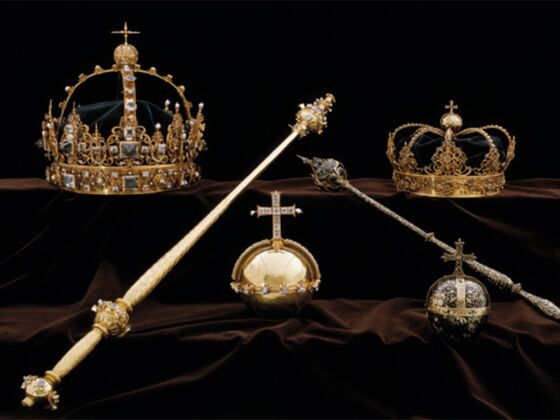 While Sweden's Royal Regalia, or crown jewels, are kept deep inside the vaults of the treasury under the 18th century Royal Castle in Stockholm, some funeral regalia are housed in the cathedrals of Strangnas, Uppsala and Vasteras. King Charles IX and Christina the Elder were both buried in the the 17th century in the cathedral in Strangnas, which was built in the 13th, 14th and 15th centuries. Strangnas is a town of some 14,000 people on the southern side of Lake Malaren, about an hour's drive west of Stockholm.