The Economy Israel's Post-Netanyahu Government Stands to Inherit
An end to two years of near paralysis in Israeli economic policy making is in sight as lawmakers prepare to vote Sunday on a new coalition government that would eject Prime Minister Benjamin Netanyahu.
The alliance's radically divergent views on political and security issues will likely force it to focus on boosting an economy that's running on an outdated national budget but free of most pandemic restrictions after a successful vaccination campaign. The Bank of Israel forecasts 6.3% growth this year, and 5% in 2022. Five charts show the challenges.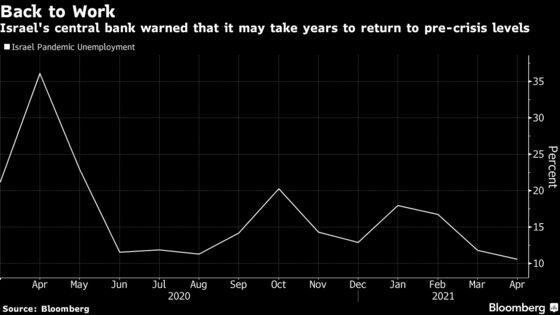 Joblessness has dropped since the economy emerged from lockdown restrictions in March, and could dip even further this month when those on furlough -- counted in the unemployment numbers -- see their benefits expire and some return to work. But it's still roughly three times the pre-pandemic level of 3.4%. Economists have criticized the government for failing to train enough workers for high-performing industries such as technology, where companies have thousands of job openings.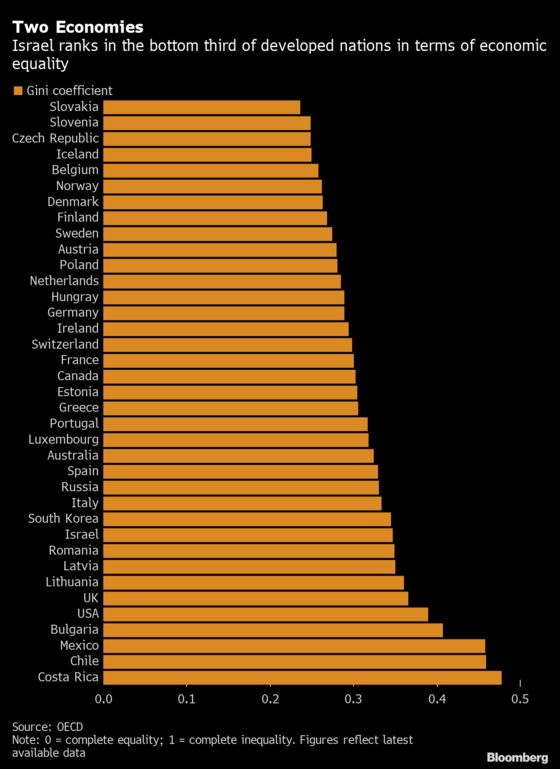 Pockets of the economy boomed during the pandemic while others were decimated. Technology companies -- for years the engine of a new class of millionaires -- received record investment as more people shifted to new ways of remote working. Those in the tourism and hospitality sectors, typically with lower levels of education and pay, weren't so lucky. The divergence threatens to exacerbate already high levels of inequality relative to other developed nations.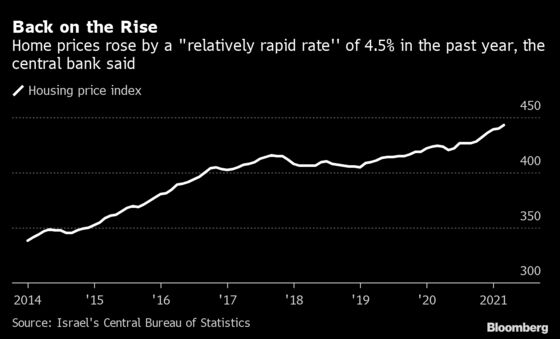 Figuring out how to lower Israel's cost of living, among the most expensive in the OECD, has befuddled previous governments. For example, housing prices continued to climb after a brief lull at the start of the pandemic, driven by near-zero interest rates and central bank measures to cheapen mortgages. Governor Amir Yaron says freeing construction from onerous red tape could help blunt the impact of demand.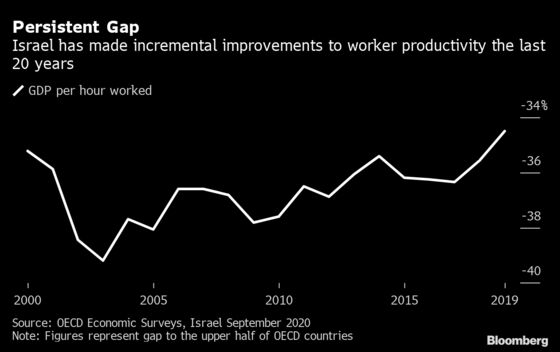 Central bank officials have implored past governments to help raise the productivity of Israel's workforce and unlock economic growth. Insufficient investment in transport and telecommunication infrastructure and protectionist policies shielding local industries from competition mean Israel consistently lags peers. It ranked 35th among 190 countries in the World Bank's Ease of Doing Business index last year. That's behind Russia and Kazakhstan.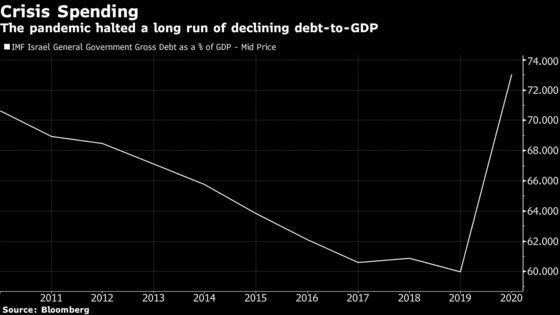 The new government will have to enact reforms while keeping a lid on spending, after Israel opened the spigots to stabilize the economy last year. Its debt-to-GDP ratio is still lower than that of several major economies and borrowing costs remain attractive to finance budget holes with debt. Avigdor Liberman, slated to be the next finance minister, has said he doesn't intend to raise taxes and will instead focus on ways to boost growth.