The $300 Million Paydays Eluding Bryce Harper and Manny Machado
(Bloomberg) -- With less than two weeks until spring training, major league baseball's two marquee free agents -- Bryce Harper and Manny Machado -- remain unsigned, making this year's hot stove season an unequivocal dud.
It wasn't supposed to be this way. The two 26-year-olds are the most prized free agents since Alex Rodriquez, who signed a $252 million mega-deal with the Texas Rangers in 2000. Each was expected to sign multi-year contracts worth $300 million or more.
Yet they remain on the market, causing baseball enthusiasts and loudmouth analysts to all ponder the state of the hardball universe.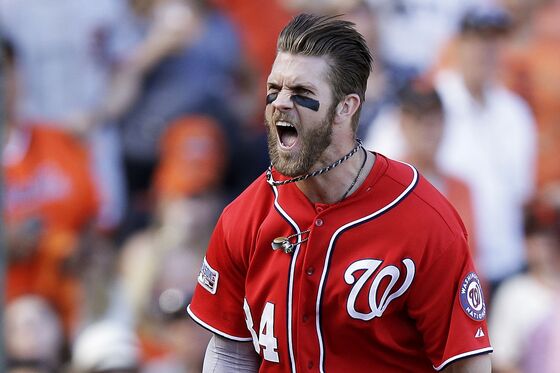 One conclusion: Unlike in the free-wheeling days of A-Rod, the Moneyball principles made famous by Billy Beane's Oakland Athletics have taken over the game. The theoretical value of huge talents like Harper and Machado -- who hit a combined 359 home runs over the past seven seasons -- are determined by stats fed through algorithms in the front office.
Those algos are often similar, leading most teams to come to a like-minded valuation of every player, wrenching all life from the free agent market.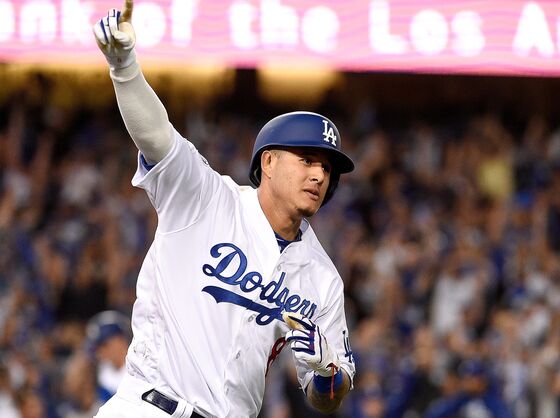 "I wonder if the front offices have finally figured out that they have for years systematically overpaid older free agents, and that the money is better spent on piles of younger ones, who they don't have to pay much," Michael Lewis, whose book "Moneyball" traced the evolution of baseball analytics, said in an email.
To be sure, the two sluggers have had suitors. Both have reportedly been courted by teams such as the Philadelphia Phillies, Chicago White Sox and San Diego Padres.
Those teams say they're willing to spend. Philadelphia owner John Middelton was quoted by USA Today in November as saying that they intended to "maybe even be a little bit stupid about" spending money this off-season.
Another potential issue with signing Harper and Machado: MLB's luxury tax. Teams like the New York Yankees and Los Angeles Dodgers are thought to have stayed out of the hunt for the duo to avoid incurring the league's luxury tax penalty, which starts at 20 percent for every dollar over the 2019 limit of $206 million for first time offenders.