Thai Princess Ubolratana Thanks Thai People in Instagram Post
(Bloomberg) -- Thailand's Princess Ubolratana said in an Instagram post early Saturday that she wanted to thank "all Thai people for your love and support during the past day."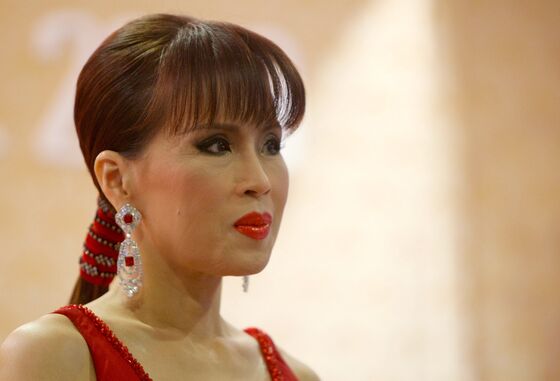 Her post comes after a dramatic Friday that began with a political party declaring she would be its prime ministerial candidate in the March general election, and ended with King Maha Vajiralongkorn saying it's inappropriate for his sister to seek office.
"I want to see Thailand moving forward, being admired and accepted by other nations," she said in the post. "I want Thai people to have the right and the opportunity for good living and happiness all over. Thank you, with love and sincerity to all of you. I wish you all luck and happiness."