Thai Court to Hear Bahraini Soccer Player's Extradition Case
(Bloomberg) -- A Thai court on Monday is set to begin hearing the attorney-general's request to extradite Bahraini soccer player Hakeem al-Araibi, who was detained in Bangkok during his honeymoon.
The Criminal Court will decide whether he will be extradited to Bahrain or allowed to fly back to Australia where he has refugee status, according to Suriyan Hongwilai, a spokesperson for the Justice Court, which has also been involved in his case. It could take months to reach a decision.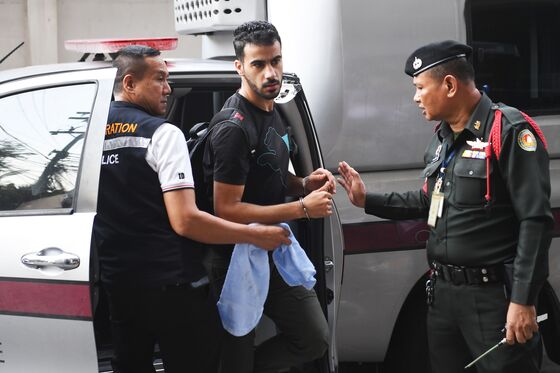 Al-Araibi was arrested under a request from Bahrain via an Interpol notice that has since been invalidated, Human Rights Watch said in a statement Tuesday. Thailand's military government should release him and let him return to his wife and soccer team in Australia, it said.
Al-Araibi plays for Pascoe Vale Football Club in Melbourne and has been critical of the Bahrain government, according to the rights group. Thailand's Foreign Ministry said Bahrain had submitted an extradition request.
An international campaign for his release back to Australia has been intensifying. Both Australian Prime Minister Scott Morrison and Al-Araibi's wife have appealed to Thai junta leader Prayuth Chan-Ocha to allow him to return, according to the Associated Press.
FIFA, the global governing body for soccer, has urged Thai officials to allow Al-Araibi to go back to Australia, a stance also backed by the International Olympic Committee.
International rights groups have regularly criticized Bahrain's human rights record. The island kingdom, a staunch ally of Saudi Arabia, has intensified its clampdown on political dissent since the 2011 Arab Spring.