Texas Sues to Halt Biden's Vaccine Requirement for Employers
More than a dozen states sued President Joe Biden over his vaccine mandate for federal contractors, arguing the initiative forces Americans to choose between their jobs and their constitutional rights. 
The U.S. constitution doesn't give the federal government the right to dictate "any and every facet of its citizens' lives," Texas Attorney General Ken Paxton said in one of the complaints, filed Friday night in federal court in Galveston, Texas.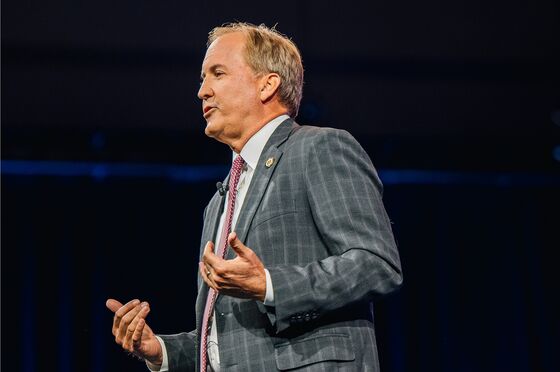 "The federal government, however, has launched a coordinated effort to decide for itself whether and when Americans must receive the vaccine, regardless of individual preference, healthcare needs, or religious beliefs," Paxton, a Republican, said in the complaint.
More than a dozen other Republican-led states joined in two other lawsuits filed in federal courts on Friday in Missouri and Georgia. 
The states had promised legal challenges after Biden signed an executive order requiring companies to mandate vaccines for employees if they do any work for the federal government. The president also directed the federal health and safety regulator to publish rules requiring all companies with more than 100 employees to implement vaccine mandates.