Texas GOP Leaders Sue Houston Mayor for Canceling Convention
(Bloomberg) -- Leaders of the Texas Republican Party sued the Democratic mayor of Houston for ordering the cancellation of next week's state GOP convention in the city, which is the epicenter of an uncontrolled Covid-19 outbreak.
Mayor Sylvester Turner's order on Wednesday was a political decision designed to rob Texas Republicans of their free speech and assembly rights, according to the suit filed overnight in state court in Houston. Canceling the event, which was expected to draw 6,000 people, will hamstring the selection of delegates to the national Republican Convention later this summer, the suit said.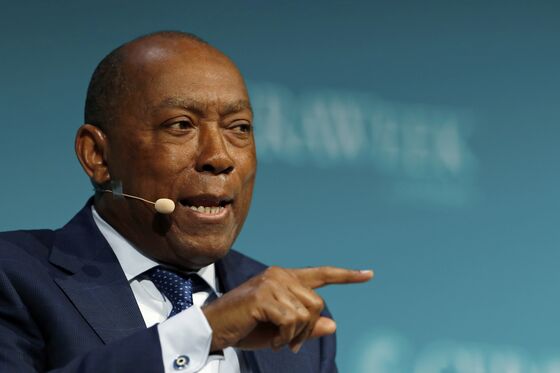 The state GOP leaders said the decision by Turner, who is African American, contrasts with his support for Black Lives Matter protests that drew 60,000 marchers to Houston streets last month.
Turner has said the outdoor protests didn't pose the same risk as the convention.
"It is one thing to be talking about an indoor convention where people are in close proximity with each other for a substantial amount of time rather than walking outside in a protest," Turner said in a Twitter post Wednesday. "When people are marching and protesting, no one is making lunch/dinner, cleaning up behind them."
Mary Benton, Turner's spokeswoman, said the mayor wasn't immediately available Thursday for a comment on the lawsuit.
Texas and Houston continue to set records for new coronavirus infections and hospitalizations almost daily. Turner said the skyrocketing number of Covid-19 cases triggered the force majeure clause in the GOP's contract with the city-owned convention center.
For weeks, the mayor had urged state Republicans to switch to a virtual convention that wouldn't endanger participants or the city's hotel, restaurant and convention workers. On July 2, the Texas GOP's executive committee voted to go forward with the in-person convention in Houston, which caused the Texas Medical Association to yank its sponsorship of the event.
Texas's Republican governor and lieutenant governor encouraged the live gathering to proceed, although both said they will deliver their speeches via video link rather than in person.