Tanzania Disbands Agency Boards After Ferry Disaster Kills 224
(Bloomberg) -- Tanzania disbanded the boards of the Tanzania Electrical, Mechanical and Electronics Services Agency and the Surface and Marine Transport Regulatory Authority as the death toll from a ferry accident on Lake Victoria climbed to 224 people.
The East African nation will appoint a committee to investigate the accident alongside security agencies, President John Magufuli's office said Monday in an emailed statement.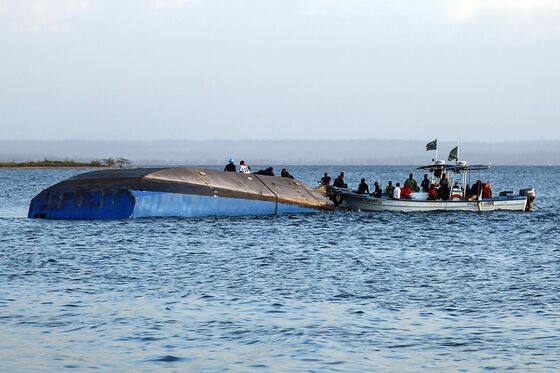 Minister of Works, Transport and Communications Isaack Kamwelwe said the death toll from the capsized MV Nyerere ferry reached 224, state-owned Tanzania Broadcasting Corp. reported.
In 2011, more than 200 people died when MV Spice Islander ferry sunk off Unguja island in the Indian Ocean. The following year, at least 72 others perished in rough seas off Zanzibar.