Tale of Theranos Devices Saving Soldiers Haunts Holmes at Trial
(Bloomberg) -- Of the numerous lies Elizabeth Holmes is accused of telling, her claim that Theranos Inc. blood analyzers were used by the military, in helicopters and on the battlefield, is one of the most outlandish -- and it's now rebounding at her criminal fraud trial. 
A former Theranos employee who worked closely with the startup founder is expected to testify Tuesday that her attempt to win military contracts morphed into bluster to attract investors and partners, including Safeway Inc. and Walgreens. 
Compared to the long hours of scientific evidence jurors have sat through during the first six weeks of trial, the too-good-to-be-true claim that Theranos devices were saving the lives of soldiers in the field is easy to understand and remember.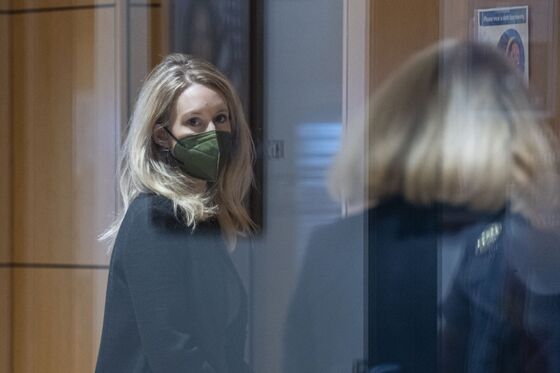 It's also one of the most puzzling pieces of the Theranos saga. Holmes allegedly repeated the lie for years -- even printing it on the cover page of investor binders -- while managing not to get caught by the top military leaders and statesmen she courted for her board, including George Shultz and Henry Kissinger.
 
The most high-profile witness so far, former Defense Secretary James Mattis, who served as a Theranos director from 2013 to 2016, testified he had committed in 2011 to helping Holmes get Theranos machines introduced as a "pilot project" in military use. But he also told jurors that the young entrepreneur kept the company's board in the dark about her company's technological failures. Mattis acknowledged he wasn't aware of Theranos machines ever being used by the military -- not in the field, to test soldiers or any service members, or on helicopters.
Read More: Ex-Defense Chief Trusted Holmes, Says He Was Misled on Theranos
 
"Many white-collar cases include blatant lies but few that go to trial do, and I can't recall a four-star general testifying at any of those," said Andrey Spektor, a former federal prosecutor and criminal defense lawyer at Bryan Cave Leighton Paisner in New York.
 
While Mattis called out Holmes's alleged lie, he wasn't in a position as an outside director to offer details about how or why it took root. Daniel Edlin, recruited in 2011 as a Theranos project manager by Christian Holmes, a college friend and Elizabeth's brother, may be asked to connect those dots when he takes the stand Tuesday.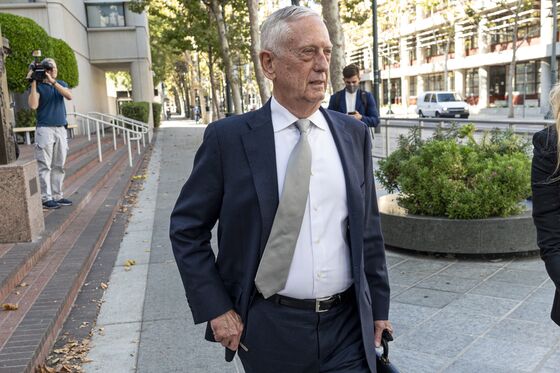 At the start of his testimony last week, Edlin came across as ambitious. He explained that he quickly gained the confidence of Holmes, who promoted and assigned him to handle Theranos's military aspirations and relationship with the Defense Department.
 
As with other falsehoods the government attributes to Holmes, her claim about military adoption of Theranos technology originated with a kernel of truth: the company secured about $300,000 worth of defense contracts, including one in 2010 for a research study with the U.S. Army burn center in Texas.

Lawyers for Holmes have asked the judge handling the trial to block Edlin from testifying about his role handling the military projects, arguing the Defense Department wasn't a victim of the alleged fraud. In a pretrial interview with prosecutors, Edlin said the department was in fact quite interested in Theranos's technology. 

But the partnership never took off because Theranos missed a deadline in 2014 to deliver its machines, according to a court filing. Edlin helped ship analyzers to a U.S. Special Operations Command base in Kentucky to avoid missing another deadline, yet no one from Theranos ever went to the base to follow-up or help to evaluate the machines.   
By that point, Holmes had been boasting for years about the military applications of her cutting-edge technology, according to prosecutors and testimony at trial.
"To be able to have the military piloting a new technology, particularly at this level, is impressive," Miquelon told the jury.
Prosecutors say it was a core element of Holmes's alleged fraud that she over-hyped the startup's technology to get the military interested, and then exaggerated what came out of that relationship to build the Theranos brand. 
 
Holmes "led investors to believe that the miniature blood analyzer had been deployed in remote areas of the world, that it was used on military helicopters, or medevacs, and that it was actually saving the lives of soldiers in the field," Assistant U.S. Attorney Bob Leach told jurors in opening arguments in September.
Prosecutors are likely to revisit Mattis's testimony in closing arguments, Spektor said. 
"If Ms. Holmes ends up testifying, the prosecution could juxtapose the two and ask whom the jurors believe, Ms. Holmes or General Mattis," he said.