Syrian President's Uncle Convicted in Paris; London House Seized
The exiled uncle of the Syrian president was convicted in France for illegally amassing real estate worth 90 million euros ($101 million), including a Paris manor and a castle, after departing Syria penniless more than three decades ago.
Rifaat al-Assad was sentenced to four years in jail by a Paris court, which ruled that he embezzled Syrian state funds. The judges seized his property in France as well as a 20 million-pound ($25 million) London house.
"The wrongdoing he is accused of is of exceptional seriousness" and call for a prison sentence despite the fact that he is 82 years old, Presiding Judge Christine Mée said in a ruling Wednesday.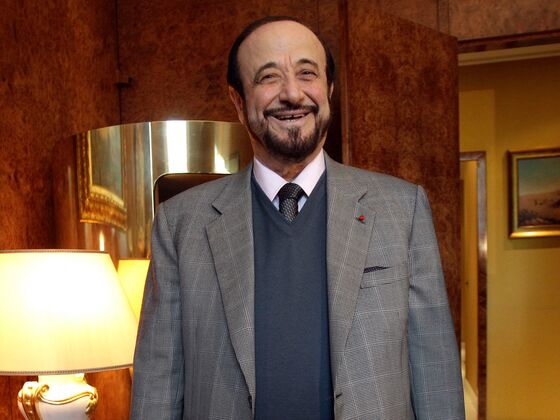 The court even confiscated rent he was collecting from Paris tenants, including a jeweler who has done work for Madonna and Pharrell Williams.
Rifaat al-Assad's lawyers said they will appeal.
"There isn't a cent of funds that comes from Syria in this case," said the lawyer, Benjamin Grundler. "Quite the contrary, all the transfers that have been identified have a legal origin."
It's the second trial in France over ill-gotten assets involving the family of a foreign leader. Three years ago, the son of Equatorial Guinea's president was found guilty of using corrupt money to buy assets ranging from a mansion worth more than 100 million euros near the Champs-Elysees in Paris to a fleet of super-cars, including a Bugatti Veyron.
Rifaat wasn't in the courtroom for the December hearings in his Paris trial due to medical reasons. He began amassing property in France in the 1980s.
In 1984, Rifaat was pushed into exile after a failed attempt to oust his older brother Hafez al-Assad from power. According to a political opponent of Rifaat and former Syrian foreign affairs minister, a pact was sealed between the two brothers for the younger one to bow out. Hafez allegedly agreed to give Rifaat $300 million taken from public funds over his exile.
Rifaat is also under investigation in Spain. After being tipped off by France, Spanish enforcers opened their own probe and suspect foul play in the acquisition of more than 500 properties worth nearly 700 million euros.