Synchrony to Let All U.S. Staff Work From Home Permanently
(Bloomberg) -- Synchrony Financial, the country's largest provider of store credit cards, will allow all of its U.S. employees to work from home permanently.
With the change, Synchrony has been able to cut the size of some offices and close others, Chief Executive Officer Margaret Keane said on a conference call Tuesday. The Stamford, Connecticut-based company, which has 16,500 employees, took an $89 million restructuring charge tied to some of the changes, as well as voluntary and involuntary employee actions, crimping profit in the third quarter.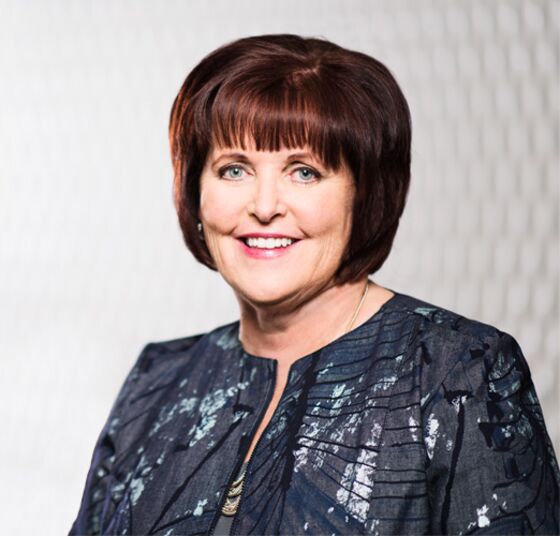 "These changes stem from our employees' desire to work from home," Keane said. "Their productivity in this environment will help us drive long-term efficiency."
Going forward, Synchrony will have three types of offices: virtual, hoteling and hybrids. Employees assigned to virtual hubs will have no physical Synchrony site nearby and will work from home permanently, while workers assigned to hoteling sites will have the option to book a desk at a nearby office location when they need it, the company said in a memo to staff detailing the changes.
Employees at hybrid spaces will have the option to continue working from home or to get an assigned seat at a nearby office at least three days a week. Still, executives with assigned seats will be expected to work remotely one or two days a week, to "role model our work-at-home mindset," Synchrony said in the memo.
"Our site footprint changes will drive significant cost savings which, combined with all of our efforts to manage cost, are aimed at preserving as many Synchrony jobs as we can and reducing the size of any layoffs," Keane and Synchrony President Brian Doubles said in the memo, which noted that managers will be encouraged to post open jobs in any of the hubs when the company's hiring freeze is lifted.
Synchrony has struggled during the coronavirus pandemic, which reduced spending on its cards as customers cut back on in-store shopping. The firm is embarking on a cost-cutting plan that will shave as much as $250 million from expenses next year after new accounts dropped in the third quarter.
Still, firmwide purchase volume climbed 5% in September, the first uptick since the start of the pandemic.
"I think the real question mark is, really, how do the holidays play out? Consumers are saying they want to shop," Keane said on the conference call with analysts. "The only negative or downside to that is we do tighten credit during this period. We are being careful. We don't want to just open up the faucet, if you will, to new accounts."