Swiss Watch Exports on Track for Biggest Decline in 80 Years
(Bloomberg) -- Swiss watch exports are heading for their biggest annual slump in 80 years as the pandemic upended tourism and demand for luxury goods.
Exports have plunged 26% in the first 10 months of the year, according to the Federation of the Swiss Watch Industry. Shipments fell 7.1% to 1.9 billion francs ($2 billion) in October, the smallest percentage decline in nine months.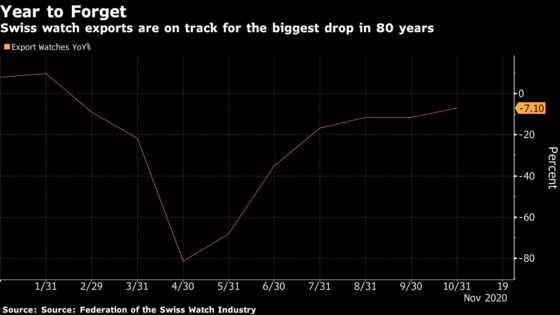 While China has bounced back thanks to strong domestic demand, markets across Europe are still suffering. A resurgent virus has led to new restrictions, suggesting "a somewhat pessimistic outlook for the next few months," the federation said in the statement.