Swiss National Bank Monitoring Any Spillovers From Evergrande
(Bloomberg) -- Swiss National Bank President Thomas Jordan said policy makers are watching for possible fallout from China Evergrande Group, warning that such situations can sometimes escalate out of control.
The property giant has caused jitters on global markets over concern about its ability to service its debt. The extent to which global banks are exposed to the firm isn't yet clear, though UBS Group AG, Switzerland's biggest bank, said on Thursday its exposure was "immaterial."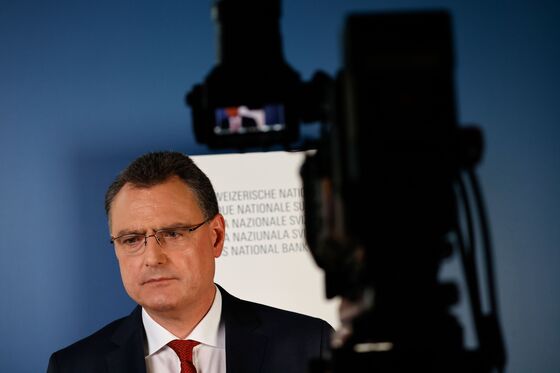 "It's wrong to be alarmist, but it would also be wrong to ignore everything here," he said Thursday following the central bank's monetary policy decision. "We have frequently seen that financial markets suddenly get spooked by seemingly small developments and suffer a bigger correction. We will follow it very closely, as all other central banks will too."
By statute, the SNB is in charge of monitoring the stability of financial market infrastructure. Supervision of banks falls within the remit of regulator Finma. 
Amid growing global concern about Evergrande, financial regulators in Beijing issued a broad set of instructions to the company to avoid a near-term default on dollar bonds.
"It surely depends on how this situation is dealt with in China and if they succeed in calming it down and whether there are spillovers to international financial markets," Jordan said.