Swiss Firm Could Make Russian Vaccine as Early as Third Quarter
(Bloomberg) -- The first European company to reach a deal to produce Russia's Covid-19 vaccine said it could start manufacturing as early as the third quarter, and rejected charges it was part of a propaganda effort as "absurd."
Antonio Francesco Di Naro, founder and president of Adienne Pharma & Biotech SA, said Wednesday that his company had been selected to make the Sputnik V vaccine following an approach from Russia.
"We could start producing Sputnik vaccine registration batches in our Lombardy facility as soon as in the third quarter and then if the Italian medicines agency, also known as AIFA, gives its green light, we will start to manufacture commercial batches," Di Naro said. The vaccine will be produced near Milan in northern Italy.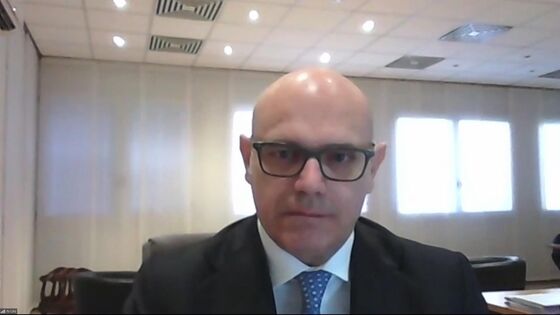 The Lugano, Switzerland-based company's deal with the Russian Direct Investment Fund is the first European production agreement for the vaccine. While Russia was first to approve a shot for the general public and promoted it as a way to help end the pandemic globally, it has been slower than some rivals to scale up manufacturing.
"It's not a propaganda tool, I don't know who is saying that Russian people want to have propaganda for manufacturing a vaccine in Italy, really, it's really absurd," Di Naro said in an interview with Bloomberg Television's Maria Tadeo.
Di Naro said he could not release any production figures and that the company has not yet decided where the vaccines will be distributed. Among possible issues the company faces is a shortage of caps and vials, he added.
The vaccine is under review by authorities in the European Union. Adienne is preparing documentation to submit to AIFA for obtaining approval to receive biological material from Russia, Di Naro said. He said he has "full respect" for the European Medicines Agency and hopes it won't refuse European marketing authorization "since this vaccine is really effective."
"I'm a scientist and not a politician," Di Naro said, adding that his goal is just to provide a "solid contribution to fight the coronavirus," showcasing how Switzerland and Italy are equipped to produce Sputnik V.
EU officials are skeptical about the impact of deals to manufacture the vaccine, according to a person with knowledge of their thinking. Supply in Russia is so low that the EU is expecting to donate or sell large quantities of western vaccines to the Russians in due course to make up the shortfall, said the person, who asked not to be identified because the discussions are private.