Swedish Minister Targets 'Horrendous' Wealth Gap Between Sexes
(Bloomberg) -- Sweden's minister for gender equality is taking aim at what she says is a "horrendous" difference in wealth between the sexes.
Marta Stenevi, who's been a minister in Sweden's Social Democrat-Green coalition since February, says women are currently at a lifelong disadvantage when it comes to accumulating capital. She wants government policy to fix that imbalance.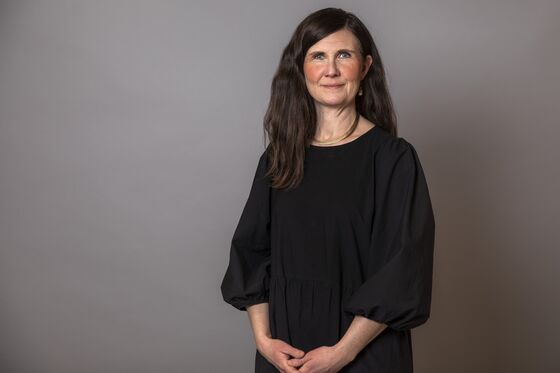 Even in Sweden, which is generally considered a more egalitarian society than most, female savers have almost 30% less in retirement income than men, according to a March report by the Organization for Economic Cooperation and Development. Meanwhile, the European Commission has estimated that not a single country is on track to achieve gender equality by 2030.
"The gap in income from capital has been so much wider over the past decade that it has maintained the gap we had 25 years ago," Stenevi said during a recent digital conference hosted by SEB AB.
The gap in wealth between men and women recently prompted Sweden's biggest bank to revamp its approach to offering financial advice to customers to help break the trend. Carina Akerstrom, the chief executive of Svenska Handelsbanken AB, said last month that financial advisers are being retrained to help female clients catch up to their male counterparts in accumulating wealth.
Sweden's government appointed a commission back in March to look into narrowing the wealth gap between the sexes. Focus areas will include salaries as well as the distribution of public funds. The final report is due to be published in February next year.
The lack of wealth equality today "is very troubling," Stenevi said. And the picture gets even bleaker when looking at racial equality, she said.
Citing a report published in March, the minister said that, "while we are stagnating in the representation [of women] in executive boards, the situation is even worse when we look at ethnicity."