Swedish Riksbank Needs a Broader Mandate, Finance Minister Says
(Bloomberg) -- The finance minister of Sweden wants her country's central bank to take more factors into account than just inflation, when setting monetary policy.
In Stockholm on Tuesday, Magdalena Andersson spoke in favor of having more explicit growth and employment targets for the Riksbank. They should be "clearer" goals in monetary policy, she said.
Sweden's central bank has been targeting inflation since the early 1990s. But in the past few years, it has faced growing criticism after it resorted to an historic stimulus program to support price growth. That prompted a review of the Riksbank's mandate, with a government-appointed committee set to deliver its findings later this year.
Read More: Nordea No Longer Sees the Riksbank Raising Repo Rate in 2020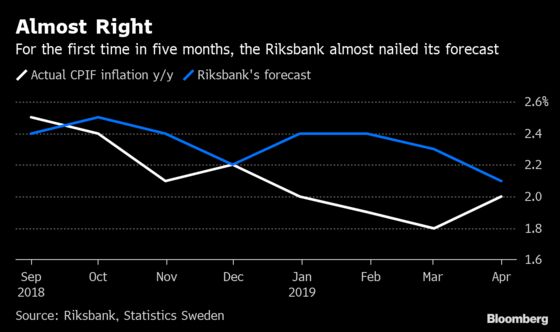 But that review won't look at whether the Riksbank should get an outright dual mandate, since that is not allowed under current EU regulations.
Even so, there's some room for change, according to Andersson.
"What you could have is a somewhat greater emphasis and that's something being discussed in the Riksbank committee," she said. "We'll see what conclusion they reach."
The minister's comments come amid an increasingly heated debate in Sweden, after the Riksbank in April decided once again to backtrack from earlier tightening plans. The policy has led to a dramatically weaker krona, prompting criticism from economists, unions and business that rely on imports. Andersson has herself been criticized for running budget surpluses at a time when the economy needs large investments.
The finance minister said that the past decades of central bank independence have shown "clear benefits" in lowering inflation, even calling the Riksbank "overly successful."
"But the benefits of having more coordination between the two, those aren't there." she said.
Reducing the central bank's independence isn't something that's being talked about in the Riksbank's committee "as far as I have heard," according to Andersson. She also said she has no "firm view" on how to improve the balance between fiscal and monetary policy.
"I follow the discussion," she said.
When asked whether there is anything the government can do to address the weak krona, Andersson pointed to the floating exchange rate and said that sweeping changes to fundamental economic policy would be needed for the government to be able to act.
"There are pros and cons" to having a weak krona, she said.