Brazil Supreme Court Suspends Investigation Into Aide of Bolsonaro's Son
(Bloomberg) -- A Brazilian Supreme Court judge suspended an investigation into bank transactions by an aide to Flavio Bolsonaro, the son of the president and a Senator-elect, prompting a backlash among supporters.
Judge Luiz Fux ruled that prosecutors could not access Bolsonaro's bank records for the meantime. Congress resits in February and the delay may end up postponing an investigation indefinitely. Under Brazilian law, serving lawmakers cannot be probed by any judicial body other than the Supreme Court. The decision follows a request by Bolsonaro's lawyers.
Both supporters of the president and public prosecutors were quick to criticize the decision. Deltan Dallagnol, the lead prosecutor in the Carwash probe, wrote on Twitter that "there is no way to agree with the decision" and added that it would be reversed.
The fight against corruption was one of the hallmarks of President Jair Bolsonaro's successful election campaign. His decision to appoint Sergio Moro, the former lead judge in the Operation Carwash graft investigation, to the justice ministry was welcomed by supporters as a sign he was serious about tackling corruption. But his son's request and the Supreme Court's decision has angered many.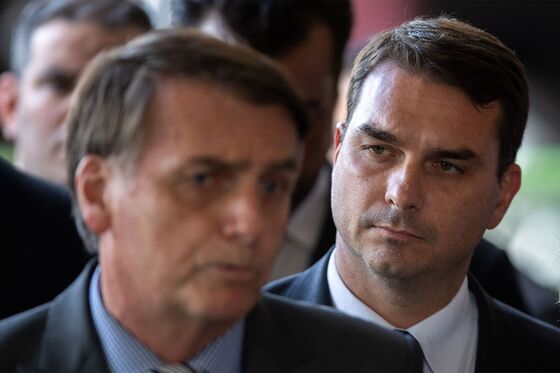 Flavio Bolsonaro says he is not being formally investigated in an investigation into suspicious banking activity made by the aides of state legislators in Rio de Janeiro. In one year around $1.2 million reais ($320,000) passed through the bank account of Fabricio Queiroz, Flavio's former driver: a huge amount of money, given his salary.
Alleging health problems, Queiroz has turned down two requests to testify, while Flavio Bolsonaro failed to show up at an appointed time to explain the matter to prosecutors.
Flavio Bolsonaro's lawyers didn't immediately respond to a request for comment. Rio de Janeiro prosecutors said in a statement on its website that the probe has been halted for the moment and declined to comment further.