NBA Starts Probe Into Allegations Against Suns Owner Sarver
(Bloomberg) -- The National Basketball Association said it would open an investigation into the Phoenix Suns and Robert Sarver after ESPN reported accusations of racism, misogyny and harassment against the principal team owner.
"The allegations contained in today's ESPN article are extremely serious, and we have directed the Wachtell Lipton law firm to commence a comprehensive investigation," NBA communications executive vice president Mike Bass said in an emailed statement. 
The NBA and WNBA are committed "to providing a respectful and inclusive workplace for all employees," Bass said. The investigation's findings will "provide the basis for any league action."
Earlier, the vice chairman of the Phoenix Suns condemned Sarver's alleged misconduct after the ESPN report.
"The conduct he is alleged to have committed has stunned and saddened me and is unacceptable," Jahm Najafi, a minority owner of the team who runs private equity firm Najafi Cos., said in a statement Thursday. "Although today's revelations fall under the jurisdiction of the league, which decides and takes any action based on its finding, I offer my support to ensure there is full accountability."
Sarver, who with a group of investors bought the Suns in 2004, is the managing partner of Suns Legacy Partners and the executive chairman of Western Alliance Bancorp, a Phoenix-based bank holding company that owns the largest locally headquartered bank in Arizona. He is also the principal owner of the WNBA's Phoenix Mercury.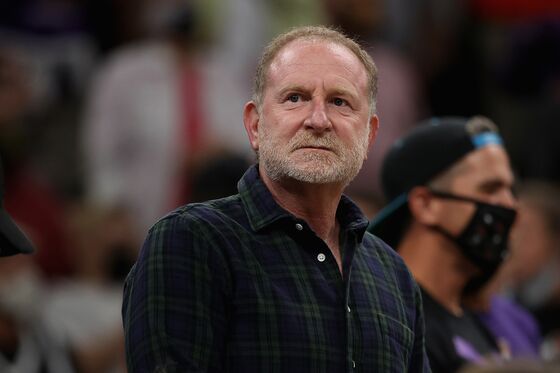 "While there is so much that is inaccurate and misleading in this story that I hardly know where to begin, let me be clear: The n-word is not part of my vocabulary," Sarver said of the ESPN article in a statement Thursday. "I have never called anyone or any group of people the n-word, or referred to anyone or any group of people by that word, verbally or in writing."
Suns President Jason Rowley said in a separate statement that the Suns and Mercury "vehemently reject the claims made in today's ESPN article."
ESPN said in the story, which runs more than 7,000 words, that it is based on interviews with more than 70 former and current Suns employees.
Away from basketball, Sarver is a member of the National Police Foundation's Council on Policing Reforms and Race. "We are extremely disappointed to learn of the allegations against Mr. Sarver and are taking them very seriously," Jim Burch, president of the federation, said in an emailed statement. "We will work internally and with the members of the Council to determine how to proceed." Burch added that "abject racism cannot and will not be tolerated."